The moment we've all been waiting for is finally here – the first full-length trailer for the highly-anticipated spy thriller, "Argylle," featuring the multi-talented Dua Lipa, has made its grand entrance. Directed by none other than Matthew Vaughn, the creative genius behind the Kingsman franchise, this star-studded film promises to be a rollercoaster of espionage and excitement.
The story revolves around Elly Conway, portrayed by the remarkable Bryce Dallas Howard, known for her roles in the Jurassic World franchise. Elly is an accomplished spy fiction novelist who spends most of her nights in the cozy company of her feline companion, Alfie. However, her peaceful evenings take an unexpected turn when the thrilling plots of her books, centered around the enigmatic secret agent Argyle, portrayed by the dashing Henry Cavill, start mirroring the covert operations of a real-life spy organization. Suddenly, Elly's tranquil nights at home are a thing of the past.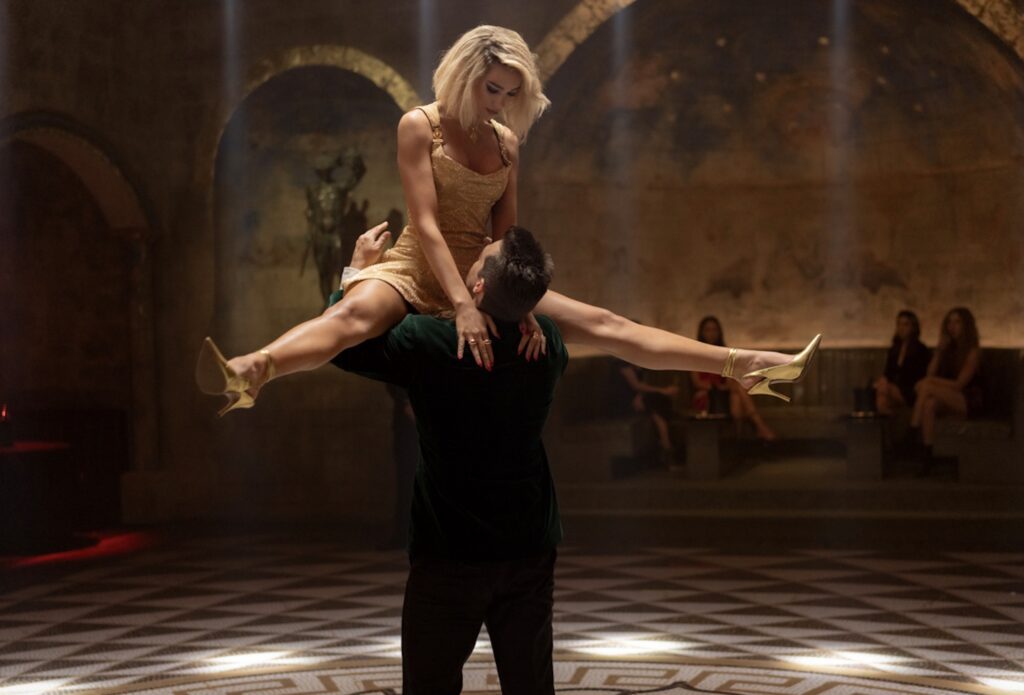 Intriguingly, the official description reads, "Accompanied by Aiden, a spy who happens to be allergic to cats, Elly embarks on a global race, with Alfie snugly nestled in her backpack, to stay one step ahead of relentless assassins. As the line between Elly's fictional world and her reality begins to blur, the stakes skyrocket."
The ensemble cast of "Argylle" is a constellation of A-list stars, including John Cena, Ariana DeBose, Bryan Cranston, Catherine O'Hara, Sofia Boutella, Samuel L. Jackson, and, of course, the multi-talented Dua Lipa. Not to be overlooked, Alfie the cat steals the show, portrayed by Chip, the real-life feline companion of supermodel Claudia Vaughn (formerly known as Schiffer).
The action-packed trailer provides an exhilarating glimpse into Cavill's enigmatic spy character as he confronts Dua Lipa, who seems to embrace the role of an intriguing antagonist in her debut as a full-fledged actress. Additionally, we witness Sam Rockwell's character displaying his impressive skills as he takes down a horde of adversaries on a high-speed train, all in a bid to protect Howard's indomitable protagonist.
Mark your calendars because "Argylle" is slated for a worldwide theatrical release by Universal on February 2, 2024, followed by its streaming debut on Apple TV+ at a later date. The film was initially announced in June 2021, and as director Matthew Vaughn boldly proclaims, "When I read this early draft manuscript, I felt it was the most incredible and original spy franchise since Ian Fleming's books of the 50s. This is going to reinvent the spy genre."