In a fashion extravaganza that lived up to Versace's reputation for star-studded glamour, the Spring 2024 show brought an array of celebrities to the actual runway itself, rather than their usual front-row seats.
Kendall Jenner, fresh from making her relationship with Bad Bunny officially fashion-week official at Gucci earlier in the day, kicked off the show in style. She graced the runway in a chic white shift dress, accentuating her look with the year's trendiest accessory: a bow adorning her half-up, half-down hairstyle. The runway continued to sizzle with a pastel-infused palette, featuring more mini dresses and ultra-short shorts, a trend making waves on multiple runways this season.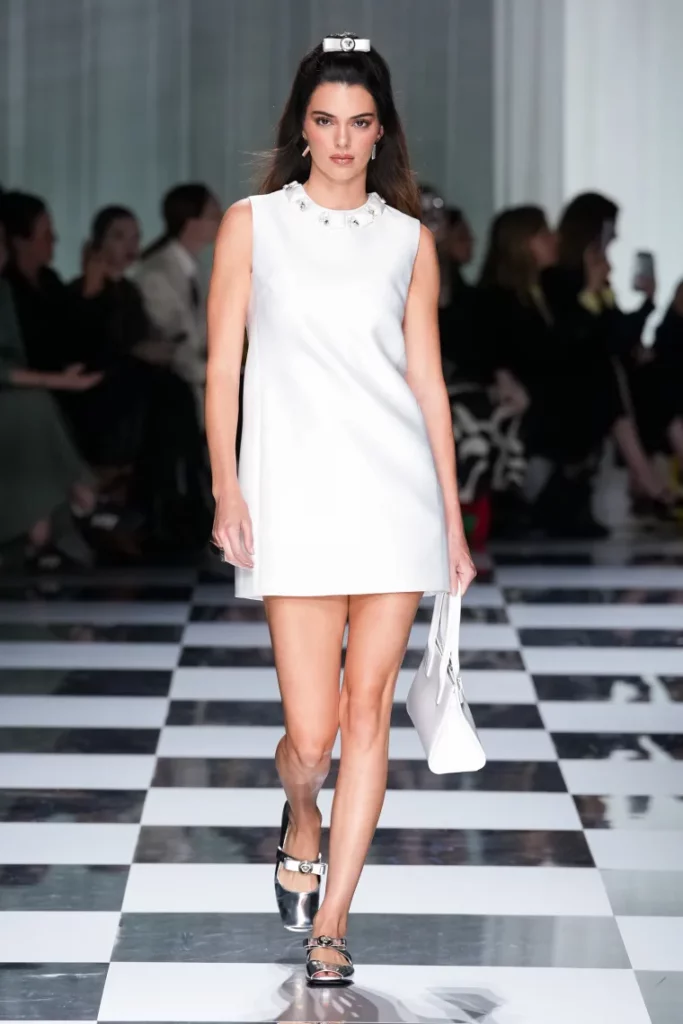 As the collection transitioned into its darker chapter, Amelia Gray made her presence felt in a corporate-chic skirt suit adorned with mismatched shapes. Following her was another famous offspring, Natalia Bryant, making her runway debut. While Bryant has been part of IMG Models since February 2021 and has graced ad campaigns for renowned brands like Ugg and Bulgari, this runway appearance marked her first catwalk moment.
Iris Law followed closely, captivating the audience in baby blue checkered shorts paired with a knit cardigan. The runway spectacle continued with the appearances of Precious Lee and Gigi Hadid, all leading up to the grand finale featuring none other than Claudia Schiffer. This marked Claudia Schiffer's triumphant return to the Versace runway, her first appearance since the brand's Spring 2018 collection. The Spring 2024 Versace show was a star-studded affair that left a lasting impression in the world of fashion.