If David Blaine and Derren Brown are the only names that come to mind when you think of "magicians," you are seriously missing out. While they are undeniable masters of illusions and mindreading, in recent years, magic has transcended the realm of mere entertainment. It is no longer solely about the skillful performance of sleight-of-hand tricks or the apparent danger they can put their body through. While impressive, the old generation of magicians only delved into one dimension of magic; the new generation is now exploring the rest.
The rising wave of magicians is led by masterful artisans of both mechanical skills and storytelling. For them, a laugh or surprise is no longer an end in itself. Working at the crossroads of creative fields, modern magicians are mentalists, psychologists, performers, writers, filmmakers, and philosophers. Defining their craft is challenging, as they can do it all – read minds, predict futures, and hypnotize. They tell stories, create mysteries, and make big and small things disappear. Instead of focusing on amusing with impressive tricks, they utilize reality and manipulate our perceptions to challenge our exisiting ideas with profound questions. Their goal is to ensure audiences leave changed or, at the very least, perplexed.
If that is something you've been craving, meet the three modern magicians who skillfully manipulate the very fabric of reality and our consciousness in fun and impactful ways.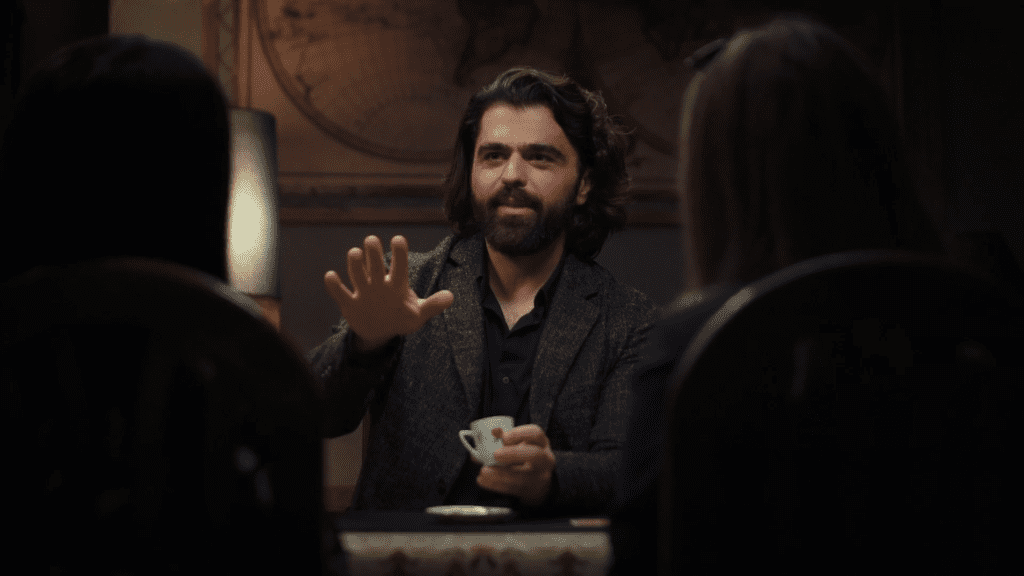 A still from City of Cards, Garin Hovannisian's recent magic special
Garin Hovannisian
An award-winning writer and filmmaker, Garin Hovannisian recently emerged as a masterful magician and hypnotist with his new series Magic Stories and a magic special City of Cards. With both works being artistically powerful and creatively refreshing, Garin Hovannisian is the revelation of the year. 
In his previous films, Hovannisian is known for tackling complex historical and political ideas. His magical career has been no exception. In his first-ever magic special, Hovannisian brings his trademark vigor, nuance, and complexity to the mysteries of Yerevan.
City of Cards is unlike anything I have ever seen before. The magic special perfectly mixes magic and poetry with the appeal of a travel show to deliver a one-of-a-kind hypnotic experience. You will be taken on a ride across the historic locations of Yerevan, Armenia's ancient capital, encounter many eccentric characters, and fall under the charismatic magician's spell, as he demonstrates mastery over words, cards, and consciousness.
The best part? The special will be available for free on YouTube soon. And it might be the most exciting 32 minutes you spend.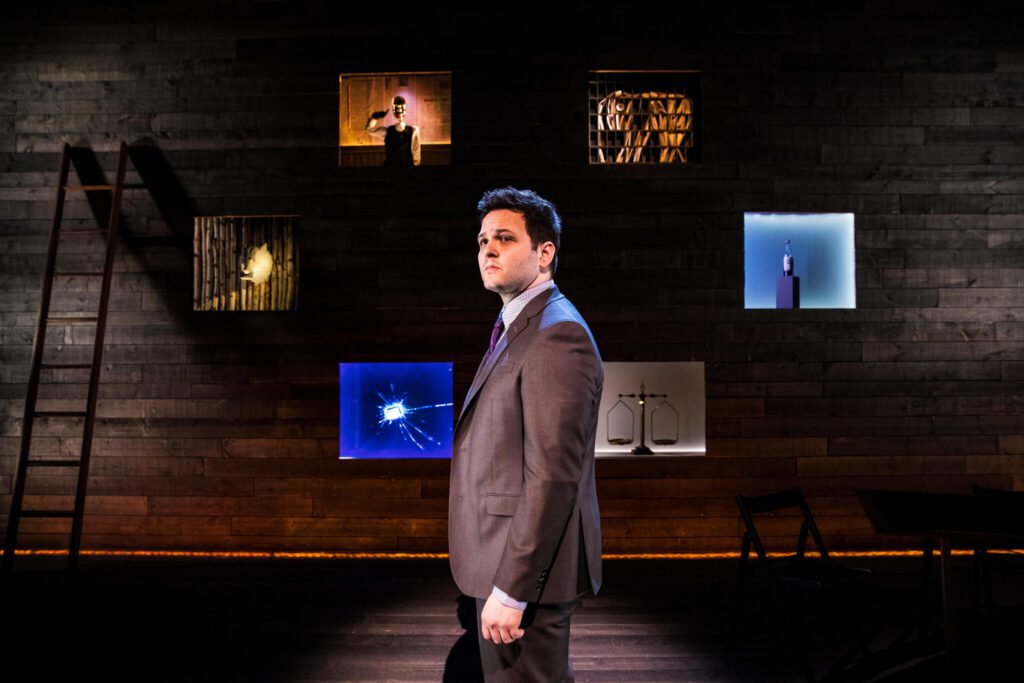 A still from In & Of Itself, Derek DelGaudio's magic show and special
Derek DelGaudio
Captivating audiences worldwide, Derek DelGaudio stands as one of the champions of the new wave of magic, redefining the art form by blending storytelling, illusion, and introspection.
DelGaudio's performances move beyond traditional magic tricks, delving into profound themes. Through his work, he explores the nature of truth, identity, and the mysteries of the human condition, curating transformative experiences that linger even after curtains fall.
His critically acclaimed show, In & Of Itself, is a captivating blend of magic, philosophy, and storytelling that delivers gut-punching arguments. With subtlety and poetic grace, DelGaudio poses important questions and lets the cards do the talking. Throughout the performance, his profound understanding of human psychology shines through, creating moments of astonishment, all carefully choreographed by the artist. Whether experienced on screen or in person, the show is equally captivating, standing as a testament to DelGaudio's artistry.
If you have a moment to reflect on your own identity and witness some high-class magic and storytelling, check out In & Of Itself currently available on Hulu.
A still from The Future, Helder Guimarães' Zoom magic show
Helder Guimarães
A master of illusions, Helder Guimarães is a visionary magician who utilizes magic as a tool to tell impactful stories. Just like the other magicians on this list, his true intention is simple – to create moments of wonder in the minds of his audience.
Helder Guimarães has earned a reputation as a magician who skillfully merges magic and storytelling in accessible ways. Bestowed with the title of magician philosopher, each of his shows tackles grandiose ideas, ranging from mysteries of the modern world to the topic of immigration. As a master of personal narratives, Guimarães utilizes his talent to craft immersive experiences that resonate universally.
One of his more recent shows, The Present, gained particular notoriety for its unconventional creative choices. nspired by Guimarães' childhood quarantine experiences, the performance was presented over Zoom during the COVID-19 pandemic. The show received praise for its expert handling of both the subject matter and the challenging medium. Helder Guimarães successfully delivered a transformative show that left critics and audiences speechless.
While Guimarães' works may be slightly more challenging to experience due to his preference for live shows, you can stay informed about his upcoming show, The Hope Theory, by signing up for updates. It will undoubtedly be worth the wait.