"Imma Do Me" and "I'm On It" by fast-rising Chinese artist YAQI convey themes of self-empowerment and determination, resonating deeply with the artist's personal experiences. The songs emphasize the importance of self-acceptance, authenticity, and staying true to oneself despite societal expectations.
In our interview with YAQI, the singer revealed that her creative process involves envisioning the complete package, including music videos, stage performances, and aesthetics. She admits that the Electro-pop genre gave her the ability to explore futuristic concepts and different emotions.
YAQI, who draws inspiration from artists like Lady Gaga, M.I.A, Rihanna, and Nathy Pelutho, as well as thinkers like Simone de Beauvoir and Jean-Paul Sartre, moved from China to the USA to break free from patriarchal constraints and overcome subconscious expectations. Her journey aims to inspire others to embrace their own choices, beliefs, and inner strength.
Read the full interview below.
Both "Imma Do Me" and "I'm On It" convey a strong sense of self-empowerment and determination. How do these themes resonate with your personal experiences and values?
"Imma Do Me" and "I'm On It" are songs that exude a powerful message of self-empowerment and determination. These themes resonate deeply with my personal experiences and values. In my life, I have encountered various challenges and obstacles that have required me to tap into my inner strength and determination. These songs remind me of the importance of staying true to myself, believing in my abilities, and pursuing my goals relentlessly.
The idea of "Imma Do Me" resonates with me because it emphasizes the significance of self-acceptance and authenticity. It encourages me to embrace my individuality, make decisions that align with my values, and not be swayed by societal expectations or the opinions of others. Take my name YAQI, for instance. The pronunciation is close to the word Yucky. Interestingly, some of my American friends shared with me that it can be associated with a negative meaning of disgusting. This realization struck me as truly profound because it emphasizes the importance of not fearing judgment or disgust from others. It highlights the significance of embracing oneself fully, even in the face of perceived imperfections. One should take pride in who they are, regardless of others' opinions or expectations. We should celebrate our individuality and embrace our uniqueness, for it is the very essence of our being. This message of self-acceptance and embracing individuality is a powerful one that resonates deeply with the essence of my music.
Similarly, the concept of "I'm On It" represents a mindset of unwavering commitment and focus. It reminds me of the value of hard work, perseverance, and taking initiative to actively pursue my ambitions. These songs inspire me to push through challenges, stay motivated, and constantly strive for personal growth and success.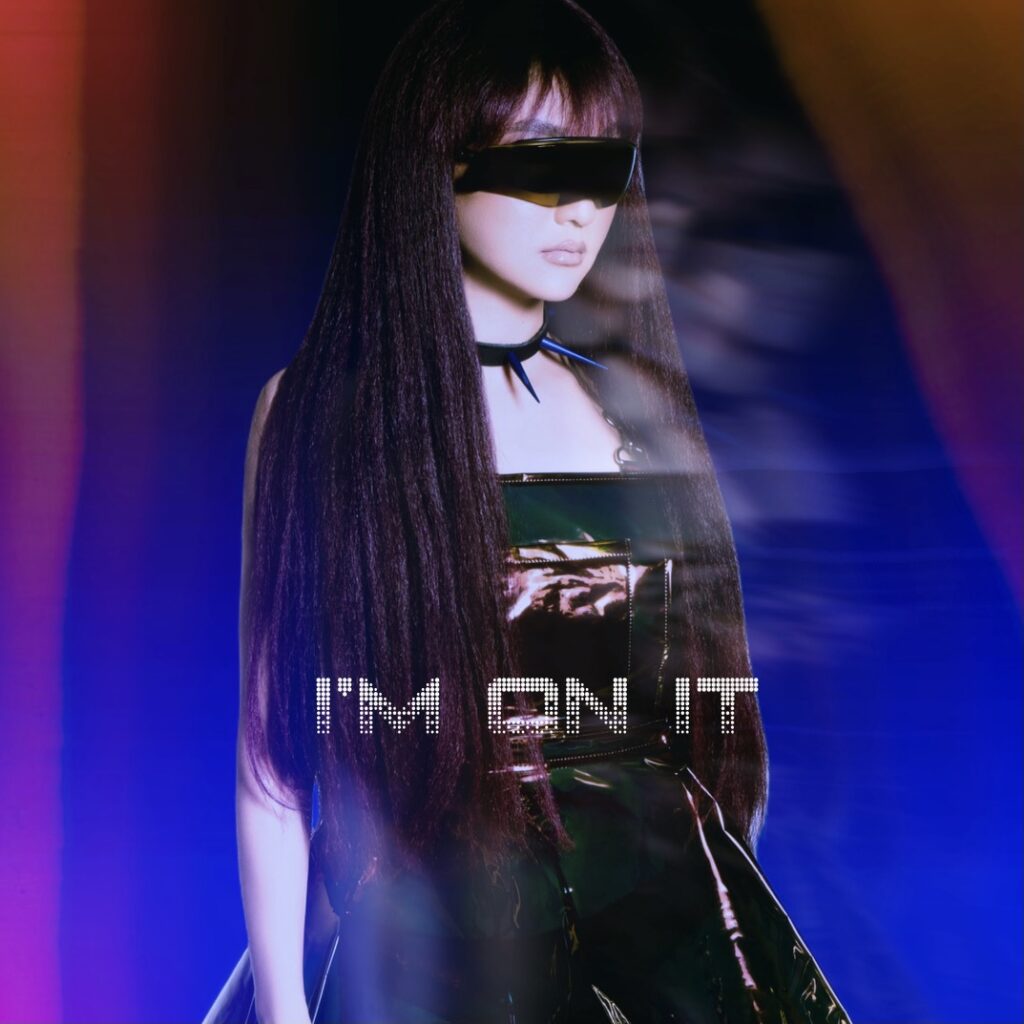 The themes of self-empowerment and determination in both "Imma Do Me" and "I'm On It" align with my personal experiences, values, and the belief that we have the power to shape our own destiny through resilience, self-belief, and determination.
Could you share some insights into the creative process behind your latest singles? What inspired you to explore the electro-pop genre?
From a personal perspective, my academic focus lies in the realm of acting and filmmaking. When I embark on the creative process of crafting a song, I find great satisfaction in envisioning the complete package, encompassing not only the music itself but also the accompanying music video, stage performance, and the overall aesthetic of the outfits, choreography, and the overall experience of the delight that people derive from listening to it.
I have a deep passion for exploring uncharted sonic territories, embracing fresh perspectives, and employing innovative techniques. Constantly pushing the boundaries and seeking artistic growth are integral to my creative journey. I find great joy in experimenting with new sounds, thoughts, and approaches as I continue to evolve artistically.
Electro-pop often lends itself well to exploring themes of technology, futuristic concepts, fashion, and emotional experiences in a modern context. The dynamic and energetic nature of electro-pop music allows me to express a range of emotions, from introspection to exuberance, while maintaining an infectious and danceable quality.
"Imma Do Me" speaks to the need for independence and self-love. How do you prioritize your personal growth while also nurturing your connections with others?
In ancient Chinese wisdom, there exists a concept known as "出世" (chū shì) and "入世" (rù shì). "出世" refers to finding inner peace and avoiding entanglement in the chaos and frenzy of human society, while "入世" suggests actively engaging with society and fellow human beings. Interestingly, the wisest individuals adopt an "出世" mindset even as they actively participate in everyday life.
These wise individuals perceive every relationship and encounter as an opportunity to cultivate their own soul. They approach others with equality, love, and respect, valuing each person's unique worth. They prioritize listening and effective communication, recognizing that these interactions contribute to their own growth and development. They maintain a clear understanding of their goals and mission, constantly nurturing their own soul and honing their skills.
By embodying the attitude of "出世" while being involved in the realm of human existence, these wise individuals demonstrate a harmonious balance. They navigate the complexities of society while remaining centered in their inner peace. Their approach allows them to engage authentically, enriching their lives and those around them. Indeed, "出世" (chū shì) and "入世" (rù shì) perfectly encapsulate my philosophy of prioritizing personal growth while also nurturing connections with others.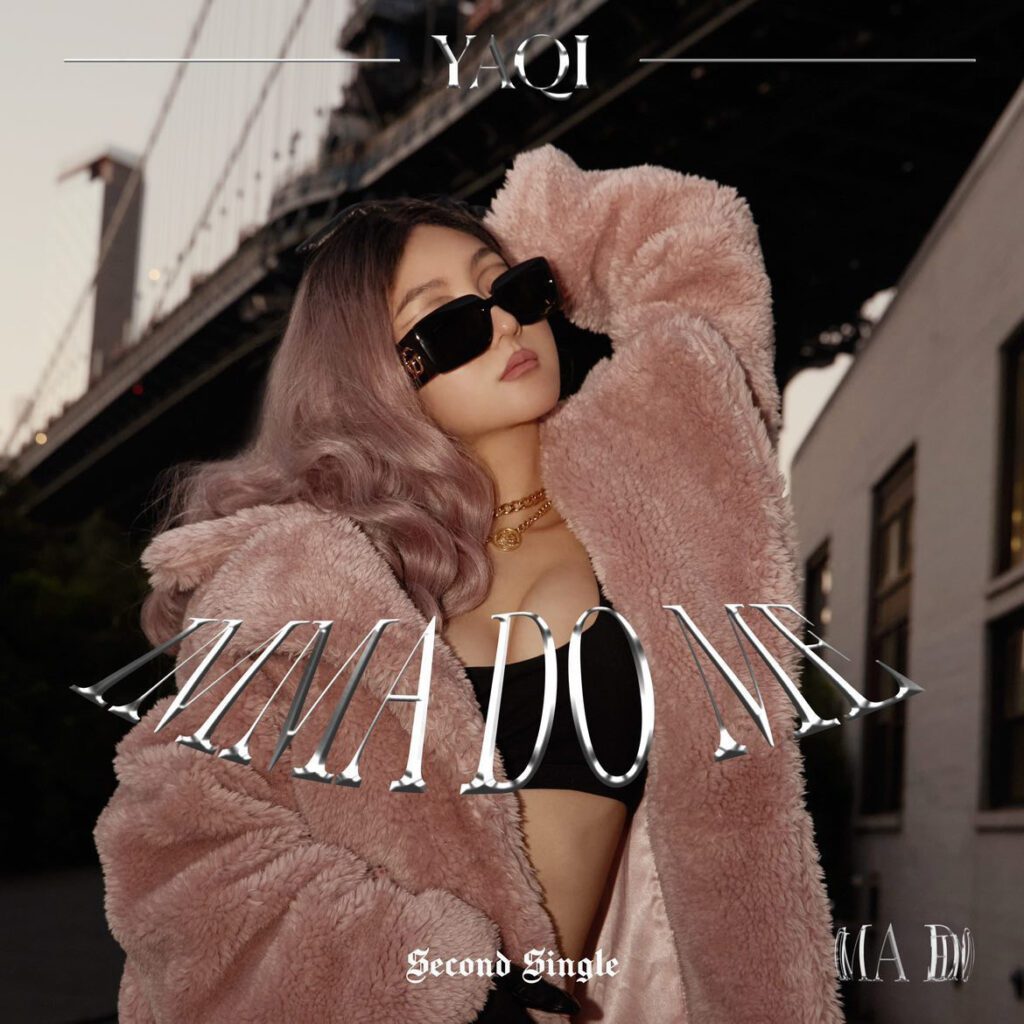 We're excited to hear that you have an upcoming music video for your latest release. Can you give us any hints about what we can expect from the visuals and how they enhance your creative vision?
From the beginning, as soon as I had the song track, I envisioned the music video that would eventually reach my entire audience. My previous music video focused on fashion, dance, and the music itself, but this time I wanted to incorporate a compelling narrative for this new video while still infusing it with cool dance moves and a strong fashion sense. Surprisingly, we didn't need to hire a stylist for this project because I already had a clear vision of how I wanted the visuals to look. Thankfully, when I brought all the different looks together, they seamlessly complemented each other. The creative team working on this project absolutely loved the outfits, and I can't help but pat myself on the back for the successful collaboration with my hairstylist and makeup artist.
The music video aims to captivate the audience with mesmerizing cinematography, vibrant colors, and a compelling storytelling approach. We're incorporating innovative special effects, carefully choreographed dance sequences, and unique set designs to create a visually stunning experience. Every choice, be it the locations, costumes, or props, plays a crucial role in establishing the visual aesthetic and enhancing the narrative of the music video.
As I embarked on this project, I made it a priority to assemble a strong team. I understood the importance of having talented individuals who could help me amplify my creative expression and engage the audience effectively. Together, we aim to create a powerful and memorable music video experience that resonates with viewers on multiple levels.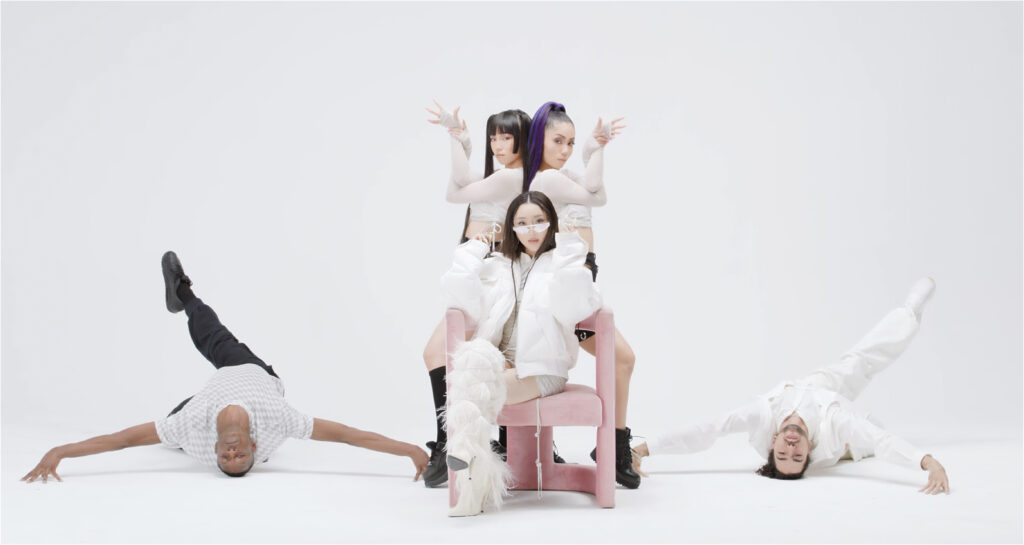 Which artists have greatly inspired and influenced your music?
The world is full of incredibly talented and brave individuals who have made a profound impact on me. I admire Lady Gaga, M.I.A, Rihanna, and Nathy Pelutho, for their exceptional creativity and courage. Also, I draw inspiration from the works of renowned artists such as Duchamp, Stella Adler, and Joan Miró. Their contributions to their respective fields have challenged conventions and pushed the boundaries of artistic expression.
In addition to artists, I am also influenced by profound thinkers and philosophers like Simone de Beauvoir and Jean-Paul Satre. Their philosophical insights have broadened my perspective and encouraged me to explore the depths of human existence and identity.
Could you share the reasons behind your decision to move from China to the USA and how that choice has impacted your life, considering the remarkable achievements you had already attained in your homeland?
My decision to come to the U.S. was motivated by the desire to collaborate with local producers and delve into the realm of pop music. However, obtaining the necessary visa proved to be a challenging endeavor. I faced numerous rejections, enduring seven rounds of disappointment as they withheld the visa from me. Undeterred, I persisted and continued to apply, refusing to accept "no" as a final answer. Eventually, my resilience paid off, and I was granted the visa. Alongside pursuing my dreams, I pursued a master's degree in acting for film, seizing the opportunity as the Asian community began to gain visibility and recognition.
Upon my arrival in the United States, my life underwent a drastic transformation. Suddenly, I found myself navigating a new language, unfamiliar customs, and the absence of family and friends. Building a fanbase from scratch became my mission, as I was determined to pursue my dreams in a new country.
What were some of the challenges you encountered while breaking free from traditional Chinese norms and pursuing your passion, specifically in terms of overcoming patriarchal constraints?
In my early years, I was raised by my father in a manner that mirrored the upbringing typically bestowed upon boys. This approach stemmed from his parents' disappointment in not having a male child to carry on the family legacy. While I was shielded from consciously recognizing any disparities in treatment, there existed an underlying subconscious message that I, as the eldest in my family's generation, was expected to assume a male identity.
Consequently, I found myself in a perpetual state of competition with boys, always striving to outshine them in various pursuits. As I grew up, I gradually came to the realization that these beliefs had been ingrained in me by my family, and I no longer wished to endure the struggles associated with them. I embraced the revelation that I didn't have to prove myself to individuals who harbored unjust perceptions. Liberating myself from the confines of patriarchal expectations, I fully embraced my identity as a woman.
It was during this transformative journey that I discovered my dysmenorrhea, a condition with roots in the mind. It stemmed from my inability to fully embrace and accept my female identity. Fortunately, I am blessed with an abundance of love and support from my parents, who wholeheartedly encourage me to pursue my dreams and passions. Their encouragement has propelled me forward, leading me to this moment.
It is my heartfelt desire to convey a profound message to my audience—a reminder that our own choices and beliefs ultimately shape our journeys. Regardless of external circumstances, the power to define ourselves lies within. We can transcend any obstacles and become whomever we aspire to be. While the presence of a supportive family or friends is a tremendous asset, even in times of solitude, we can draw upon our inner strength and forge ahead. The responsibility for our journey rests solely in our hands.
Check out YAQI's music below: