In the gripping trailer released by Netflix on Monday, Hollywood icons Julia Roberts and Ethan Hawke take on the roles of Amanda and Clay, parents who, along with their children Archie (Charlie Evans) and Rose (Farrah Mackenzie), embark on a weekend getaway just as the world teeters on the brink of catastrophe.
Their tranquil vacation takes a spine-chilling turn when Mahershala Ali's character G.H. and his daughter Ruth (Myha'la) unexpectedly arrive at their rental home, revealing themselves as the property owners. They bring with them a chilling revelation: a massive cyberattack has crippled the United States. The ominous atmosphere is heightened by Kevin Bacon's character, warning the group that humanity has been "deserted" in the face of a mysterious disaster.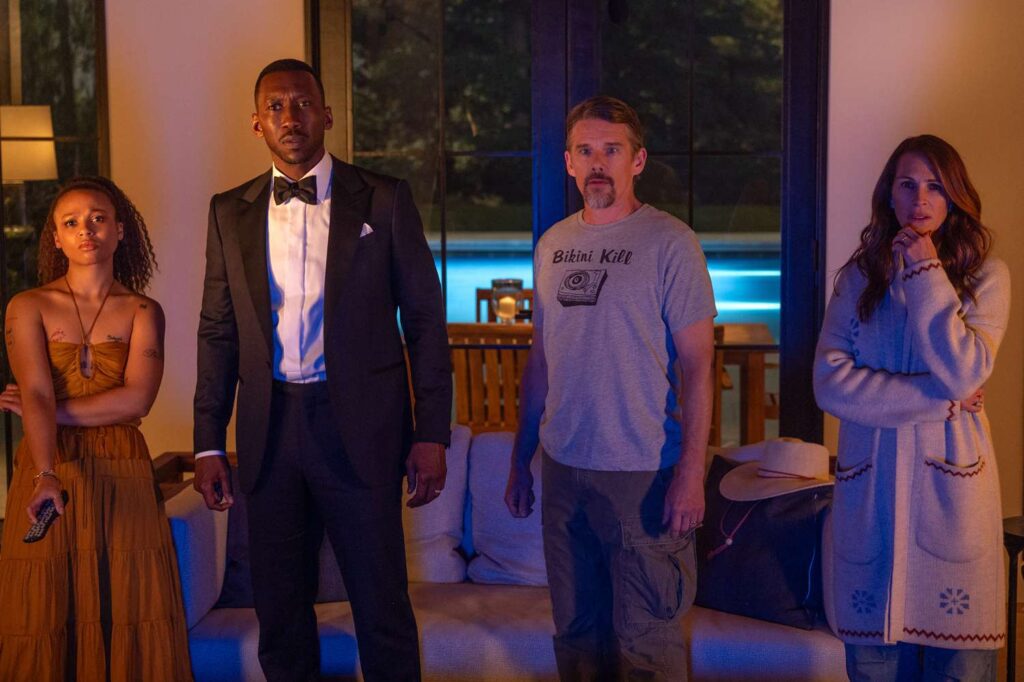 According to the synopsis, the film delves into the psychological drama as both families grapple with an escalating crisis that forces them to confront their roles in a collapsing world.
Leave the World Behind, directed by Sam Esmail of Mr. Robot fame, is adapted from the bestselling 2020 novel of the same name by Rumaan Alam. Esmail, who previously collaborated with Roberts on Homecoming, serves as the director and co-executive producer.
Notably, the film boasts the executive production prowess of former President Barack Obama and former First Lady Michelle Obama through their company Higher Ground Productions. This venture marks the company's inaugural foray into narrative fictional features. The film's producers include Roberts, Esmail, Chad Hamilton, Marisa Yeres Gill, and Lisa Gillan. Additional executive producers include Tonia Davis, Daniel M. Stillman, Nick Krishnamurthy, and Rumaan Alam.
In a candid interview with Vanity Fair, Esmail shared that the former president's insightful script notes had both impressed and unnerved him, adding an extra layer of depth to the project. Leave the World Behind is set to premiere in select theaters on November 22 before making its debut on Netflix on December 8.