It was a star-studded Sunday at the BMO Stadium in Los Angeles when the multi-talented Selena Gomez, aged 31, graced the soccer field to witness the showdown between Los Angeles FC and Inter Miami. The evening took an unexpected turn when the Argentinian football legend, Lionel Messi, aged 36, took a shot that left everyone in awe.
In a thrilling moment captured on video by Major League Soccer, Gomez's intense gaze was fixed on Messi as he positioned himself for the shot. Her eyes widened, and her jaw dropped in sheer amazement as John McCarthy, the 31-year-old Inter Miami goalkeeper, skillfully blocked Messi's close-range attempt.
Selena Gomez was all of us watching John McCarthy deny Messi! 😱 https://t.co/A3a564uUSB pic.twitter.com/7likNsWPJD

— Major League Soccer (@MLS) September 4, 2023
Unable to contain her astonishment, Selena Gomez took to her Instagram Story to share a snapshot of her mesmerized expression, captioning it simply with the word "Mood."
Despite Messi's rare miss, Inter Miami managed to clinch victory with a final score of 3-1. The star-studded event attracted not only Gomez but also other luminaries like Prince Harry, rapper Tyga, Hollywood superstar Leonardo DiCaprio, LAFC co-owner Will Ferrell, Owen Wilson, Mario Lopez, and Inter Miami co-owner David Beckham. Accompanied by her sister Gracie, Gomez, who recently released her new song "Single Soon," thoroughly enjoyed the thrilling soccer match.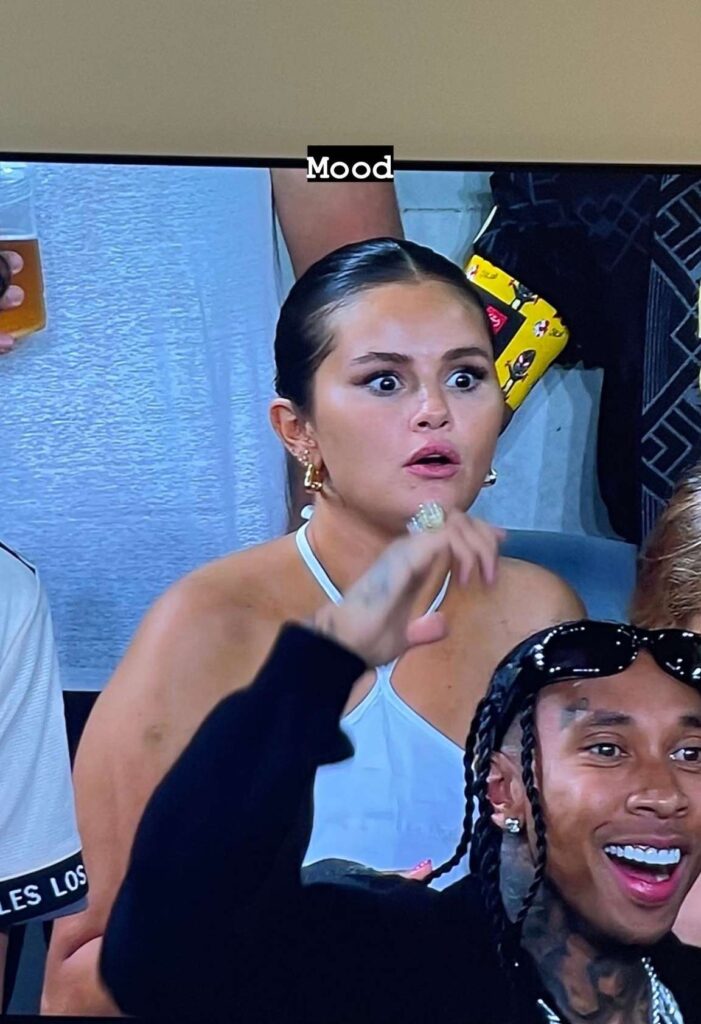 The excitement didn't end there for Gomez and her entourage. The previous night, they attended Beyoncé's mesmerizing performance on her Renaissance World Tour in Los Angeles, where they were joined by Brooklyn Beckham and Nicola Peltz.
In a delightful Instagram Story shared by Peltz, the group could be seen singing along to Beyoncé's hit track "Love on Top." Brooklyn Beckham, aged 24, wrapped his arm around Gracie during the performance, cementing their camaraderie.
Over the clip, Peltz affectionately referred to Gracie as "our little queen b." Additionally, Peltz shared a snapshot of Gomez sharing an embrace with Brooklyn Beckham, playfully captioning it with, "I love my husband and my wife @selenagomez @brooklynpeltzbeckham."