Welcome to part 2 of Milan Fashion Week Autumn/Winter 2023. If you haven't checked out Part 1 yet, here it is.
Blumarine
Nicola Brognano, the Milan wunderkind, has carved himself a place at Blumarine with his GenZ take on Y2K. This season, he cemented his place at the table with a collection that preserved his cool-kid Heritage while upping his game. Sheepskin aircraft and suede bomber jackets, as well as skin-tight lame and leopard-print skirts, stood out. It revealed he has much more up his sleeve, with studded belts and cargo pants tucked into knee-high boots from the early 2000s.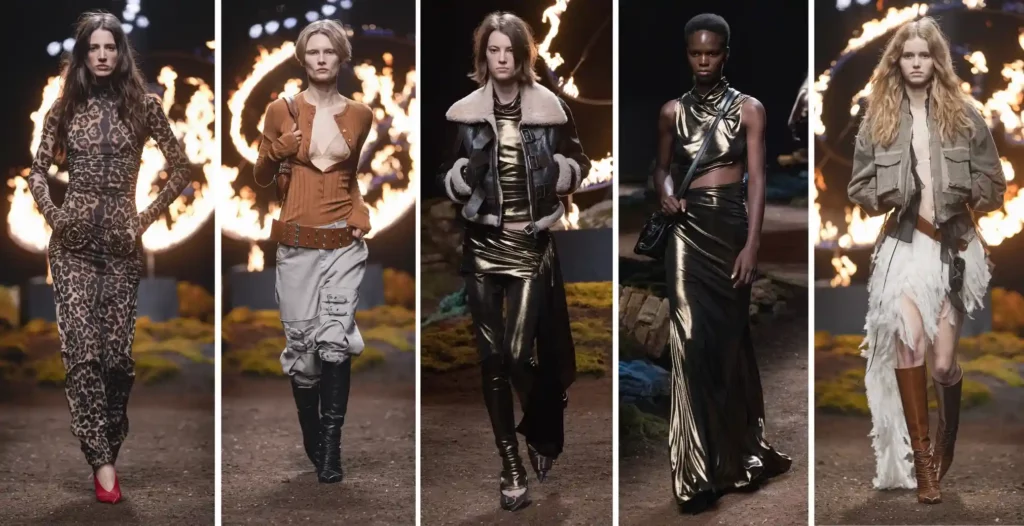 Max Mara
For inspiration, Ian Griffiths went to "the violent, tumultuous eighteenth century" and the essays on women's equality by the free-spirited Marquise Émilie de Châtelet. Classic MaxMara designs were reinterpreted in opulent jacquards, wool-tweed suiting, and waist-cinching corsets for the "Camelocracy" presentation. His personal background, as usual, played a role. "To avoid getting too pompous and costumey I was thinking about the things that you might have worn to go clubbing with Boy George in the 80s," said the former club kid.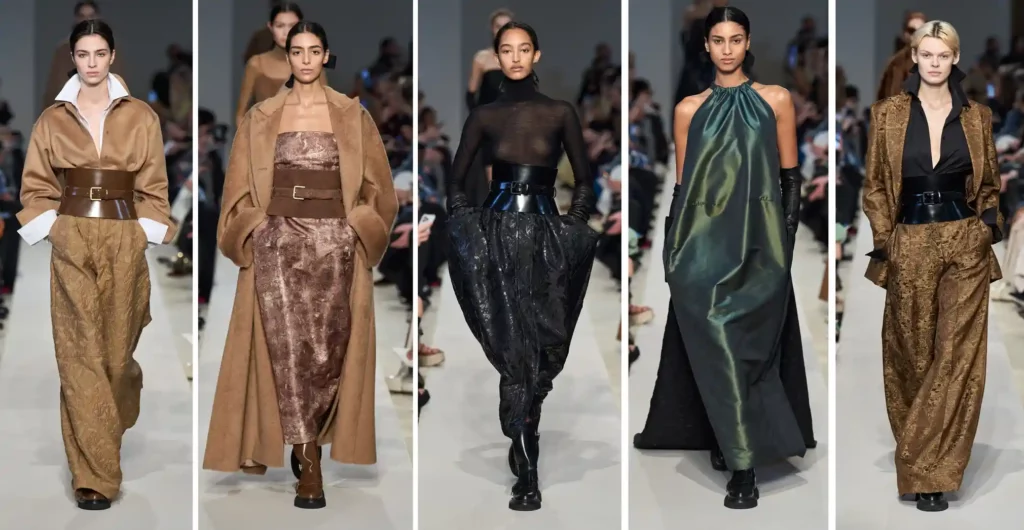 Gucci
It will be months before Gucci's new creative director, Sabato de Sarno, announces his vision for the company, so the in-house design team must make an impression. Several had worked for the house for decades and drew on "their own memories of collections and the history of Gucci they experienced it first-hand," according to the exhibition notes. Skimpy strings of diamanteé, beautiful, enormous office chic, and 70s maximalism have all riffed on the hands of Tom Ford, Frida Giannini, and Alessandro Michele before them – but with a Y2K atmosphere, there is an insatiable thirst for. Finally, the crew arrived to take their praise, which was a first for a fashion brand and a really considerate gesture.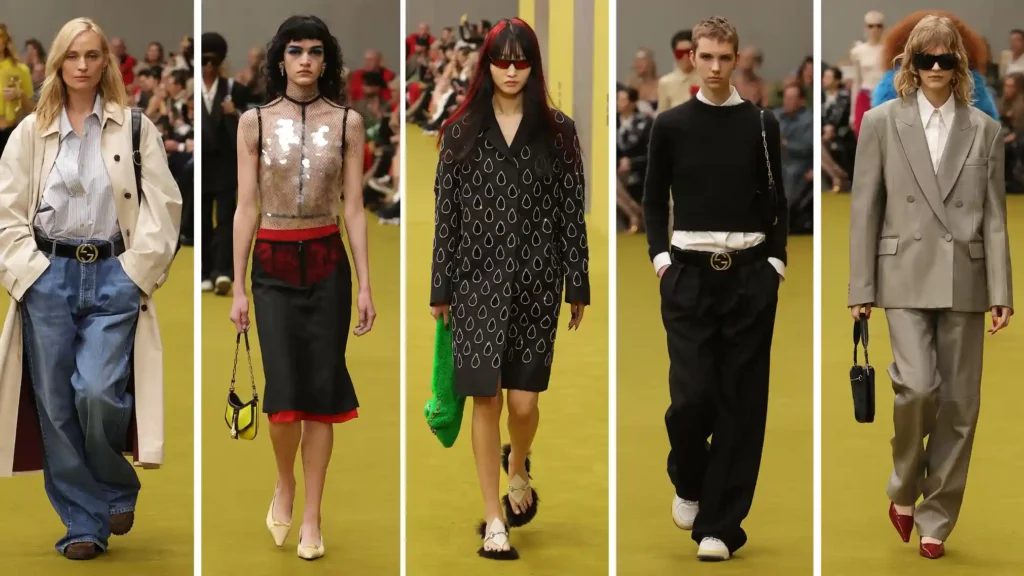 Moschino
While Jeremy Scott can always be counted on for a high-octane spectacular reflecting on current pop culture, the house's fundamental codes were ripe for transgression. With OTT main-character intensity, power shoulders, and dripping gold embellishments, embellished leather jackets, houndstooth skirt suits, leather corset dresses, and bejeweled fishnet body stockings came. "Salvador Dalí-esque surrealism and aristo-punk flair… drama with distortion," according to the performance notes.