By Mathew Viggiani
–
Sometimes you just hit a wall. There's nothing new or exciting about the music you're making, and you want to take the path less traveled for a spark of inspiration. Many artists have walked down that path to find great rewards on the other side, while others simply get lost in the woods. This is an exploration of both sides of the coin – 5 albums that became the black sheep of the catalog, and 5 that completely changed the game.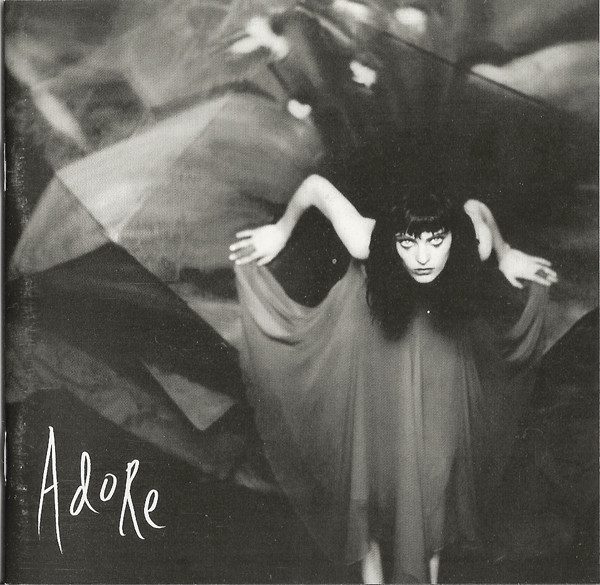 Smashing Pumpkins – Adore (1998)
Between the sublime Siamese Dream of 1992, and the romantic double epic of 1995's Mellon Collie and the Infinite Sadness, there was a time where the Smashing Pumpkins reigned supreme in the alt rock landscape.
Adore, a downtrodden collection of electronic goth rock, ended that reign permanently as a disappointing third act.
The problem started with Jimmy Chamberlain, or more specifically, his absence. Chamberlain was fired while touring with the band in 1996, after he and keyboardist Jonathan Melvoin overdosed on heroin just before a concert in New York, resulting in Melvoin's death. With his place on tour filled in with session musicians, Corgan and Co. saw an opportunity emerging.
The 1990's were a time of experimentation for established artists tired of the same old same old; U2's post Joshua Tree releases from Achtung Baby to Pop, and Earthling by David Bowie, represent this period perfectly. The band was feeling the pinch of creative limitations, feeling their signature rock sound was becoming old hat. By injecting a bevy of sequencers, synthesizers, and drum machines into the production of their next album, the Pumpkins were looking to craft a new identity and explore soundscapes unconstrained by the traditional guitar and drums setup.
However, despite positive critical reception, the album faltered commercially. Corgan took the blame for the record underperforming, as he soured public opinion by labelling it a "techno record". Chamberlain would rejoin the group to help record the twin Machina albums of 2000, the final albums produced by the original lineup before their breakup at the end of the year (founding member D'arcy Wretzky is still loathe to join the reunited Pumpkins, citing Corgan's perfectionist tendencies.)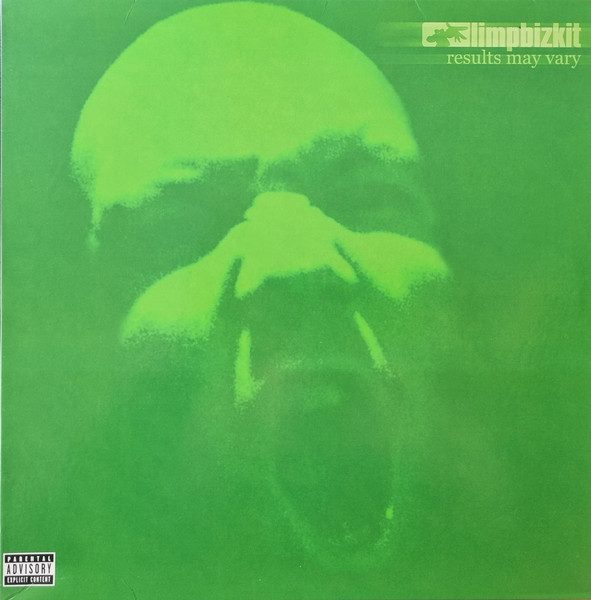 Limp Bizkit – Results May Vary (2003)
Limp Bizkit is the pineapple pizza of the music world. Some love them, some hate them, some love to hate them, and to others, they're a well-hidden guilty pleasure.
But when you look past the in-your-face braggadocio of front man Fred Durst, you'll find a band that's brimming with talent. DJ Lethal, John Otto, and Sam Rivers are all stellar in their roles as mixmaster, drummer, and bassist respectively, but the secret ingredient in Limp's formula has, and always will be, the shredding of enigmatic lead guitarist Wes Borland.
Results May Vary poses a question: "What would an album without Wes sound like?". The answer is… bleh.
Durst, never the best lyricist, pens some of the clunkiest and most eye-rolling bars of his career. Former Snot guitarist Mike Smith stepped into Borland's shoes but couldn't escape the shadow of his predecessor. And that cover of "Behind Blue Eyes" was a travesty on par with Wes Scantlin's take on Nirvana.
Limp Bizkit had been attracting a strong hatedom through over-exposure and Fred's self-aggrandizing behaviour, and the failure of Results May Vary not only validated those proclaiming "Limp always sucked", but also took down the entire genre of Nu Metal with it (with a little help from Korn's dud "Take a Look in the Mirror").
These days, Fred has mellowed out with age, and the band continues to produce music – even making a surprise appearance at the 2021 Lalapalooza. But Results May Vary is an album that punched through the bottom of the Bizkit barrel.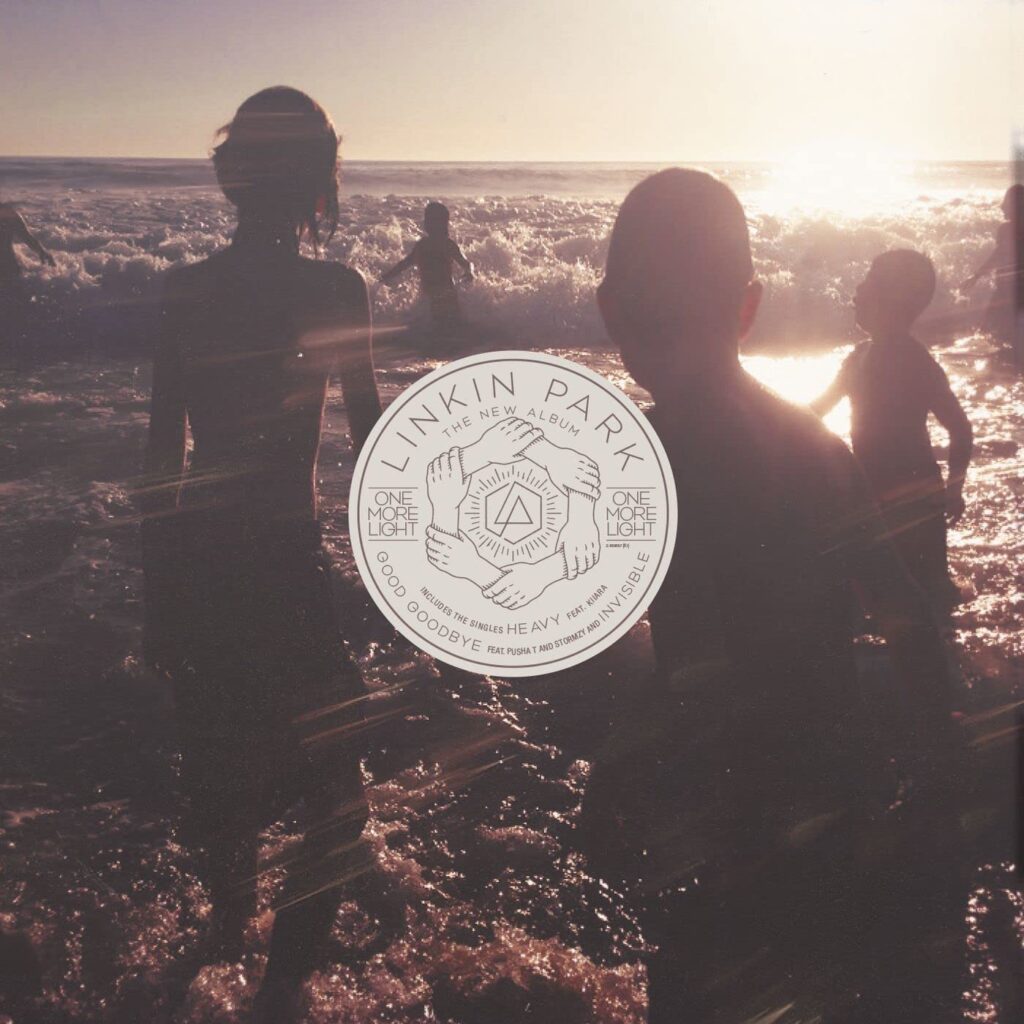 Linkin Park – One More Light (2017)
Linkin Park were no strangers to reinvention. After breaking into the scene in the early 2000's with the back-to-back successes of Hybrid Theory and Meteora, they shook up the formula with 2007's Minutes to Midnight. MtM evolved their trademark digitized aggro-metal by incorporating 70s rock motifs and broadening their lyrical subject matter, with front man Chester Bennington being pushed to the forefront as lead singer. LP would continue this trend through the 2010s, but when One More Light dropped in 2017, the fans saw it as a step too far.
It's one thing to evolve your sound. It's another to abandon it altogether and churn out a record of toothless electro-pop. How could the same band that produced songs like "Crawling", "Breaking the Habit", and "Bleed it Out" make an album that sounded like latter-day Imagine Dragons? One More Light felt like a bad joke – in the end, no one was laughing.
Sadly, this album was the last to be produced with Chester Bennington, who would take his own life later that year. It was a sad note to end the band's legacy with, as the band soon announced that they had no further plans for new material.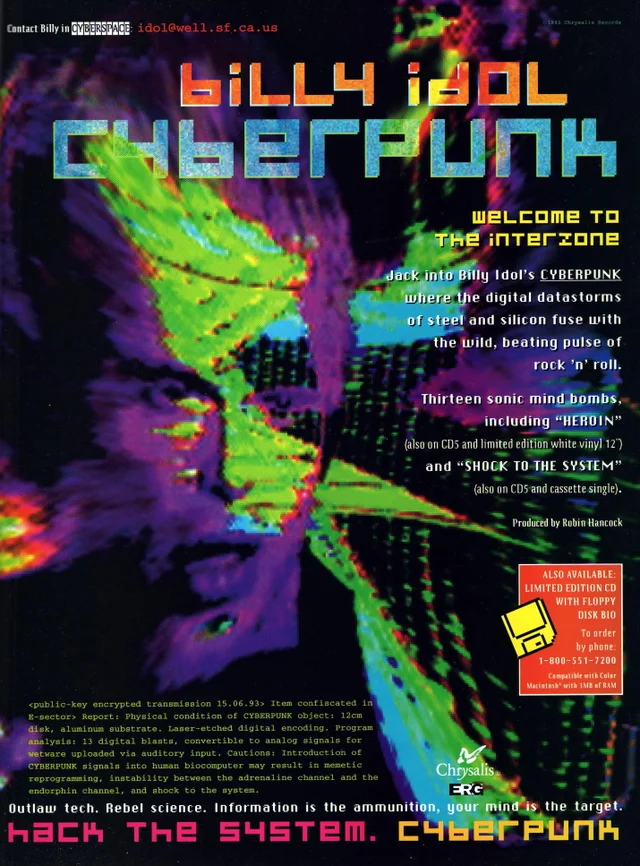 Billy Idol – Cyberpunk (1993)
Concept albums died out for a good reason. While some, like Pink Floyd's "The Wall" remain critically acclaimed, you'd also wind up with "Kilroy Was Here" by Styx. Concept albums are delicate in their nature – there's a thin line to cross between being a neat, carefully thought-out idea to a bloated, self-indulgent disasterpiece. No album symbolizes this better than Cyberpunk by Billy Idol.
Billy Idol, fresh off the release of 1990's Charmed Life, was hospitalized following motorcycle accident, with his broken arm hooked up to a piece of recovery equipment. When a friend remarked that it made him look like a "cyborg", it sparked a sudden fascination for all things relating to the realm of cyberpunk. Idol invested heavily in all media relating to the subculture, from reading literary staples like William Gibson's Neuromancer to associating with the nascent UseNet communities – a once popular networking system which preceded the World Wide Web we know today.
Despite his efforts, Cyberpunk was a failure. Idol's intentions were respectable, but his understanding of the subculture was surface level at best, and the music wasn't good enough to convince listeners to dive deeper past the esoteric subject matter. Sampled speeches and monologues about futurism and dystopias were scattered throughout the album's track list, making for an experience that felt patronizing and didactic. Cyberpunk baffled the public, and to those in the Cyberpunk community, it gave Idol the impression of a dilettante poser who was co-opting their interests for personal gain.
Nevertheless, the practices Idol undertook to envision, produce, and promote Cyberpunk were ahead of the curve. He produced, mixed, and recorded the album at home on a Macintosh Quadra computer, in a DIY fashion reflective of modern bedroom producers. He bundled the album with a collection of extras on floppy disc, predating the Enhanced CD trend by at least 5 years. The music itself was a fusion of Idol's trademark glossy punk with electronic genres like House and Techno, with a few songs lifting elements of new age music as well. Genre blending is commonplace now, as shown with the success of country rap hybrid "Old Town Road" from 2019.
Idol remains proud of the album despite the cold reception, and the album has gained a cult following over the years through exposure to new generations of listeners. But if that cover of "Heroin" stays off Idol's set list, we won't complain.
Neil Young – Trans (1984)
Neil Young has been apart of the rock world for nearly 60 years, and his ventures as a solo artist and as a part-timer in the folk-rock supergroup Crosby, Stills & Nash have cemented him in music history. It was with 1989's comeback album "Freedom" that Young reintroduced himself to the MTV generation, along with his hit single "Rockin' in the Free World".
Notice I said "comeback" album?
In the span of five albums before Freedom's release (not counting the bitingly sarcastic "This Note's for You"), Young was not rocking at all. And during this dark age of Young's career, Trans was his darkest hour.
Released in 1984, Trans bares as much resemblance to a Neil Young album as a paint-by-numbers coloring book does to a Salvador Dali painting. The album is as "un-acoustic" as it gets. Dated synths, drum machines, and unintelligible vocoder warbling permeate the sonic backdrop of the record, and while some may call it bold and experimental, Young's record label saw it as a catastrophe. In fact, Young was outright sued by his own record label, Geffen Records, for "producing deliberately uncommercial and unrepresentative work", and Trans was brought to the forefront of the lawsuit as a prime example of an "unsellable" album.
5 ALBUMS THAT DID BETTER THAN EVER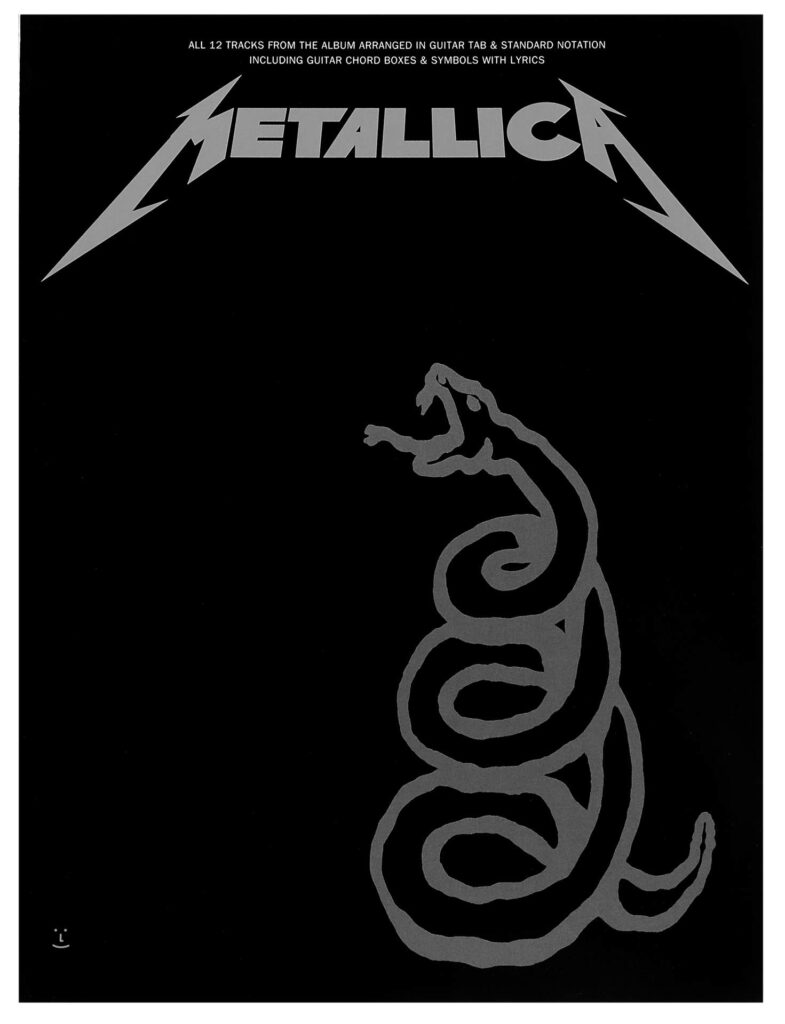 Metallica – The Black Album (1991)
Thrash metal purists will want to stick my head on a pike for saying this, but The Black Album was completely deserving of its monumental success. It was not only the band's best-selling album (16x Platinum!), not only their first album to top the Billboard 200, but also their first album to be awarded with a Grammy for Best Metal Performance, avenging a bitter loss to Jethro Tull's "Crest of a Knave" in 1989.
Producer Bob Rock was handpicked by front man James Hetfield, impressed by his work on Motley Crue's "Dr. Feelgood". Yes, Rock did move the band towards more a commercial sound, but after the dry, bass deprived mix in 1988's "…And Justice for All", it was a welcome change. The guitar work is cleaner, but no less heavy, and Lars Ulrich's drums sound nice and crisp.
The one who benefitted the most from Rock's production was Jason Newsted. Jason's bass was finally audible, and he put it to good use on the ominous "The God that Failed" and in the solo on "My Friend of Misery", one of the few songs in his tenure where he was granted writing credits.
Musically, the band dialled back on pure speed and power, choosing to expand on the progressive influences seen in "…And Justice". "The Unforgiven" can be seen as a spiritual successor to the classic "One", while the band attempts (and succeeds) with a power ballad in the long-lasting concert staple "Nothing Else Matters".
Of course, there are plenty of hard rocking tunes as well. "Enter Sandman" carries a menacing aura through to its anthemic chorus, "Don't Tread on Me" oozes spiteful rebellion, and the epic "Wherever I May Roam" teases the listener with otherworldly sitar strings before delivering a heavy, chugging riff.
Metallica's 90s output [Load and Reload] have their share of supporters and detractors, but The Black Album was an excellent example of keeping up with the times. If only they could have foreseen St. Anger…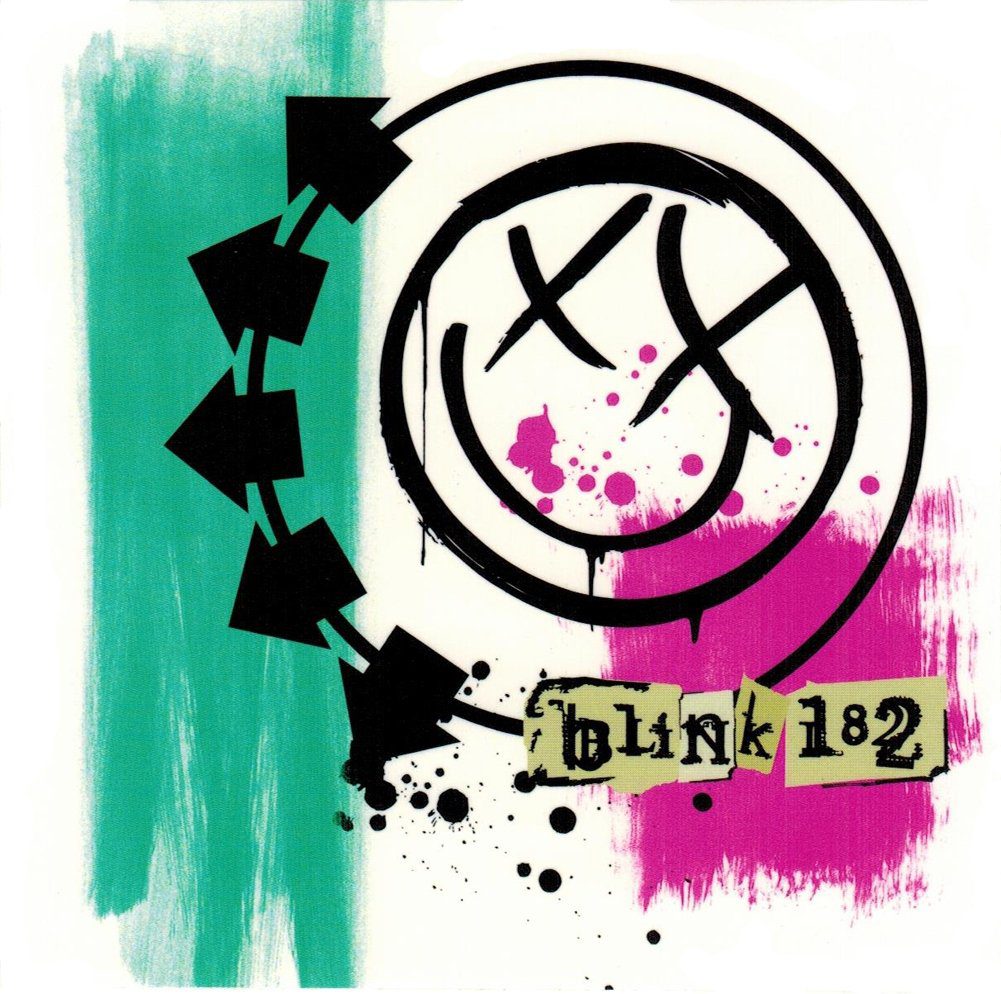 blink-182 – Self Titled (2003)
blink-182 are the beloved class clowns of pop-punk, and their iconic music videos for "What's My Age Again?", "All the Small Things", and "First Date" have endeared the band to multiple generations.
But in their TRL era heyday, the band would also dip their feet into cooler waters. "Adam's Song", "Stay Together for the Kids", and even Raynor-era material like "Apple Shampoo" have all touched on less jubilant subject matter, including divorce, suicide, and self-reflection on life choices.
In 2003, the band's untitled album finally made those occasional glimmers of maturity a major focus, and it worked out perfectly. The late Jerry Finn took the band's patented pop-punk style, and mixed in emo, alt rock, and post-hardcore influences to craft a sound that was stronger, angrier, and more socially conscious.
On Untitled, the trio of Tom DeLonge, Travis Barker, and Mark Hoppus are in full swing. DeLonge exhibits the alternative style he developed with his side project, Boxcar Racer, the same style that would become the basis of his post-blink discography with Angels and Airwaves. Barker is as brilliant as ever on the kit, even applying some nifty effects like the flanged drumming on "Feeling This", and Mark Hoppus pens some of the best song writing of his career; sharp and personal, without being too revealing or edgy.
Sadly, blink would break up in 2005 after creative differences drove Mark and Tom apart. The band has been revived on multiple occasions (with and without Tom), but the consensus with fans is that Untitled was the swan song for the group's golden years. With Tom rejoining once again for a new album in 2023, it remains to be seen if his return will bring back the blink we know and love. If the single "Edging" is any indication, we're in for some good times.
Bob Dylan – Bringing It All Back Home (1965)
It says something about your career when there is an entire Wikipedia article dedicated to simply changing your instrument. The fallout of the "Electric Dylan" saga is an interesting read, and an even better listen, as this change up produced the seminal "Bringing It All Back Home".
That's not to say Dylan's acoustic work is of any lesser quality, no. "The Freewheelin' Bob Dylan" and "The Times They Are a-Changin'" are undisputed classics, but this album broke into uncharted territory and expanded Dylan's career beyond the limits of acoustic protest music. His fans-turned-critics booed him relentlessly when he brought his electric backing band out on stage, but he didn't let their disproval get to him. On the contrary, he ploughed through the jeers like a rolling stone.
Splitting the album between one side of electric rock and roll another side of acoustic folk rock, Dylan cut a record that was the best of both worlds and gave him himself an opportunity to tear up the script. His naysayers believed the switch to electric guitar would chuck him into the commercial sellout category. Going electric only "chucked" Dylan towards the influential stylings of rock n' roll legend Chuck Berry – his Top 40 hit "Subterranean Homesick Blues" was directly inspired by Berry's own "Too Much Monkey Business".
Besides, did anyone listen to "Gates of Eden", "Mr. Tambourine Man", and "Bob Dylan's 115th Dream", and still think he was getting soft? On Bringing It All Back Home, Dylan got weird. And it was amazing.
If anything, going electric opened the door for Dylan to pursue genres locked out by petty gatekeeping – by 1969, Dylan had pivoted towards country music on "Nashville Skyline", a move preceded 3 years earlier with his foray into roots rock, "Blonde on Blonde".
Ultimately, the lore surrounding "Electric Dylan" is fascinating because it reaffirms the need for evolution – Dylan would only continue to make bigger and better music by taking chances with his career and reputation on the line. He was no Judas – he was an inspiration.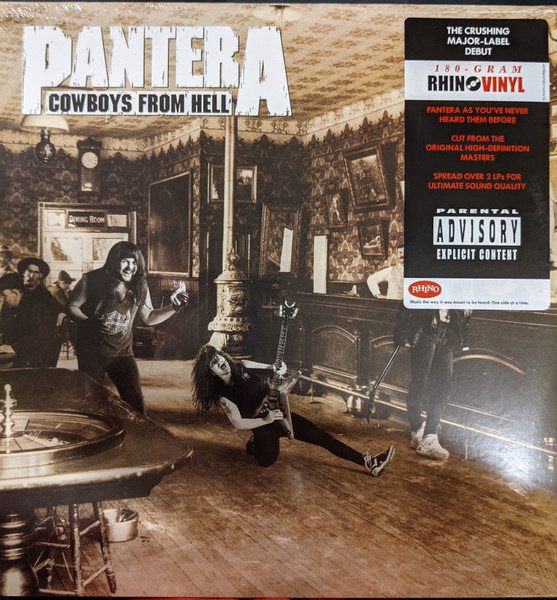 Pantera – Cowboys from Hell (1990)
Believe it or not, Pantera was once an 80s hair band. From their debut in 1981 with "Metal Magic", the gritty metal quartet that would eventually bring us headbangers like "Walk" and "Becoming" were instead a derivative imitation of Van Halen and Judas Priest. Phil Anselmo arrived to take over singing duties for 1988's "Power Metal", and it was here where he would start making some much needed changes.
Two years later, Pantera was reborn. 1990's "Cowboys from Hell" was a statement – a promise of greater and heavier things to come. Eschewing the squealy pop qualities of their previous work, Cowboys from Hell tuned the guitars down low and turned the volume way up and in the process of breaking away from hair metal cliches, codified an entirely new subgenre: Groove Metal.
It was here where Dimebag Darrell could finally shine. "The Art of Shredding" and "Message In Blood" help demonstrate Dimebag as a powerhouse guitar player, and "Cemetery Gates" plays out as a slow burn – starting slowly and mournfully before exploding into a rush of screeching chords and thunderous drums.
Two years later, Pantera would double down with the anticipated follow up "Vulgar Display of Power" and remain a mainstay on MTV's Headbangers Ball. But Cowboys from Hell was there first to herald a new age in the world of metal.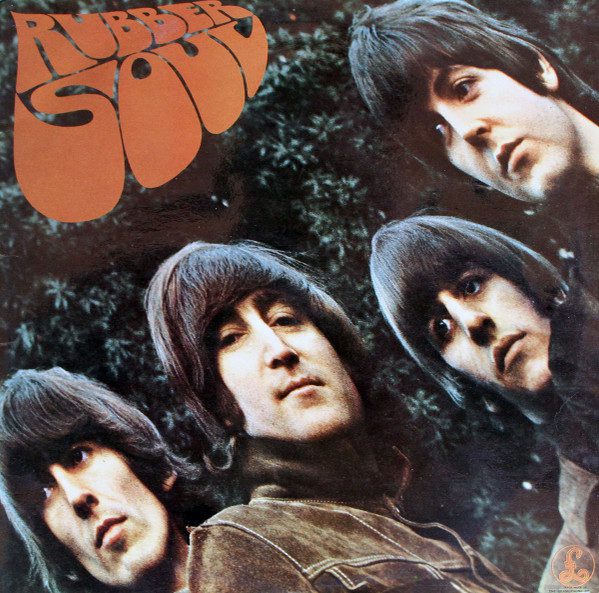 Beatles – Rubber Soul (1965)
This is where the legacy of the Beatles truly started. This is where they took off the suits and grew out their hair. Rubber Soul was the Beatles coming of age story, and my god, what a story it was.
It's 1965. The Beatles are officially done with touring. They're done with looking like clones of each other. They're done with playing songs they can't hear over the cries of screaming teenage girls. They want change. They want to make something with substance. Something with soul.
The music on Rubber Soul was the band's first step towards the world of psychedelia, world music and counterculture – a transatlantic version of Bob Dylan's "Bringing It All Back Home". George Harrison first plucked the strings of a sitar on "Norwegian Wood", something that would become inseparable from his character by the time he met Ravi Shankar and embraced the Hare Krishna movement a few years later.
The song writing of Lennon, McCartney, and Harrison became more sophisticated in its scope; the introspective "Nowhere Man", the reflective "In My Life", and the unconventional "Think for Yourself" echo the band's commitment to non disposable music.
Rubber Soul took the Beatles from pop to pop art – becoming something more than just a 4-piece band of pretty boys. Revolver, Sgt. Pepper, the White Album – everything that came afterward was rooted in the changes made here. While the name of the album was a tongue-in-cheek, self-deprecating jab at themselves for starting out as a manufactured pop act, Rubber Soul was where they became truly organic.