Kendrick Lamar, Dr. Dre, Eminem, Mary J. Blige, and Snoop Dogg just took the stage during the 2022 Super Bowl Halftime Show tonight. They performed at SoFi Stadium in Inglewood, California during tonight's face-off between the Los Angeles Rams and the Cincinnati Bengals.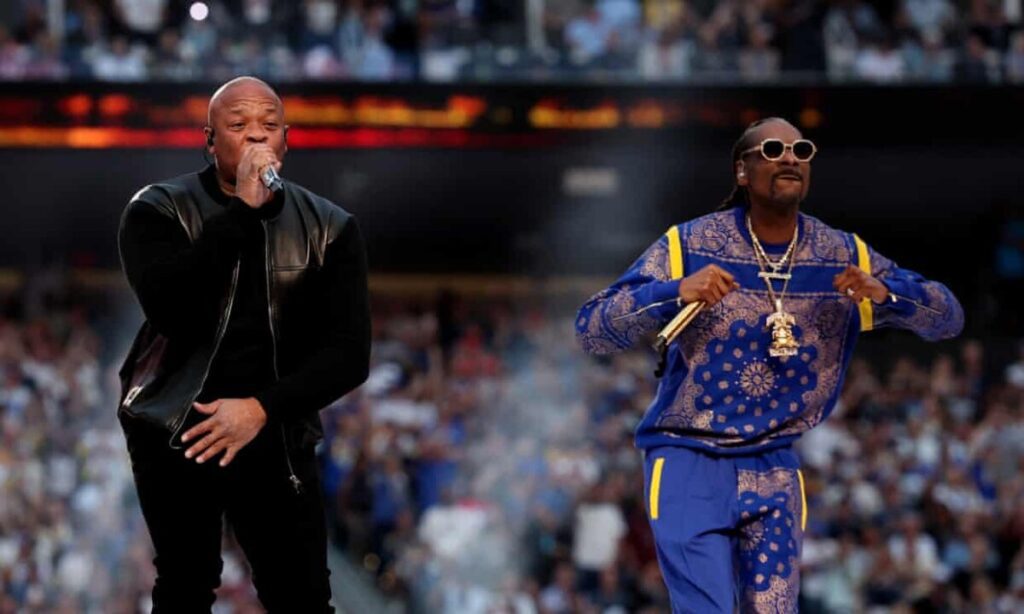 In one telling, this is the redemption moment for the Super Bowl half-time show, after the NFL came under widespread criticism for failing to back players who took the knee. In 2016, Rihanna, Cardi B, Adele and other high-profile artists were reported to have rejected opportunities to perform at the show in solidarity with Colin Kaepernick. The event had to squeeze by with Maroon 5, surely not the top of any booker's list, and questions about its relevance lingered.
Dre Day. @KendrickLamar @DrDre #PepsiHalftime pic.twitter.com/W9tFZfSRsf

— NFL (@NFL) February 14, 2022
This was the kind of halftime performance we deserved and anticipated when the Super Bowl was in Atlanta a few years ago. From the start to the finish. Hell from the second we saw the set of the halftime show, we knew were in for a performance for the ages. And in so many ways it didn't disappoint.