Selena Gomez and Hailey Bieber have addressed the rumors and death threats that have been circulating on the internet about their supposed feud. The two have been in each other's orbit for over a decade, thanks to their connections with Justin Bieber. Selena and Justin dated in 2011, and Hailey is now married to him.
Last month, Selena announced she was taking a break from social media after she and Hailey went viral when the internet assumed a number of their posts were about each other. This caused fans and onlookers alike to create drama between the two, most recently by speculating over whether Hailey and her friends had been shading Selena on TikTok, and vice versa.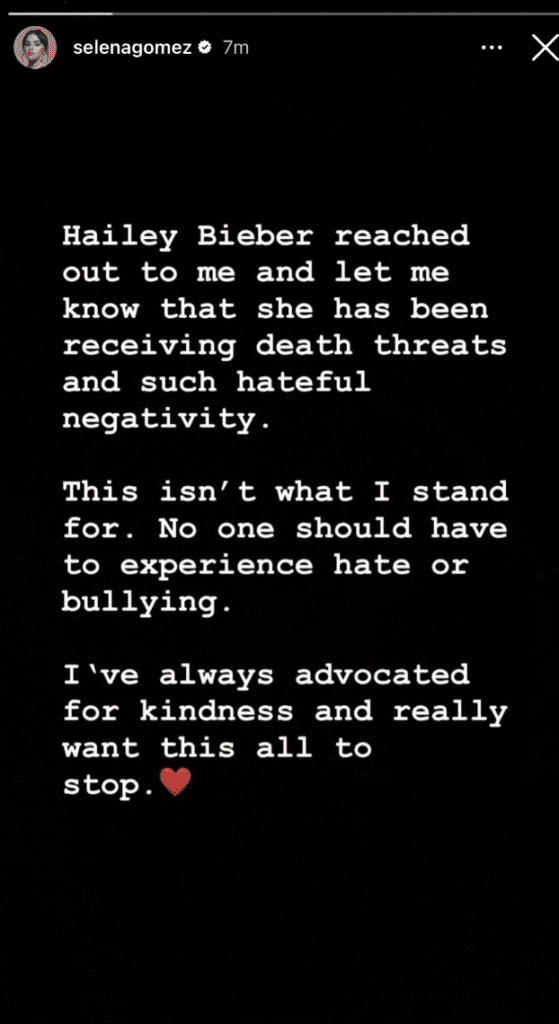 To put an end to the rumors and negativity, Selena spoke out to defend Hailey, saying that no one should experience hate or bullying. Hailey then thanked Selena for speaking out and stated that the last few weeks had been hard for everyone involved. She added that social media can create extreme division instead of bringing people together and that we all need to be more thoughtful about what we post and say.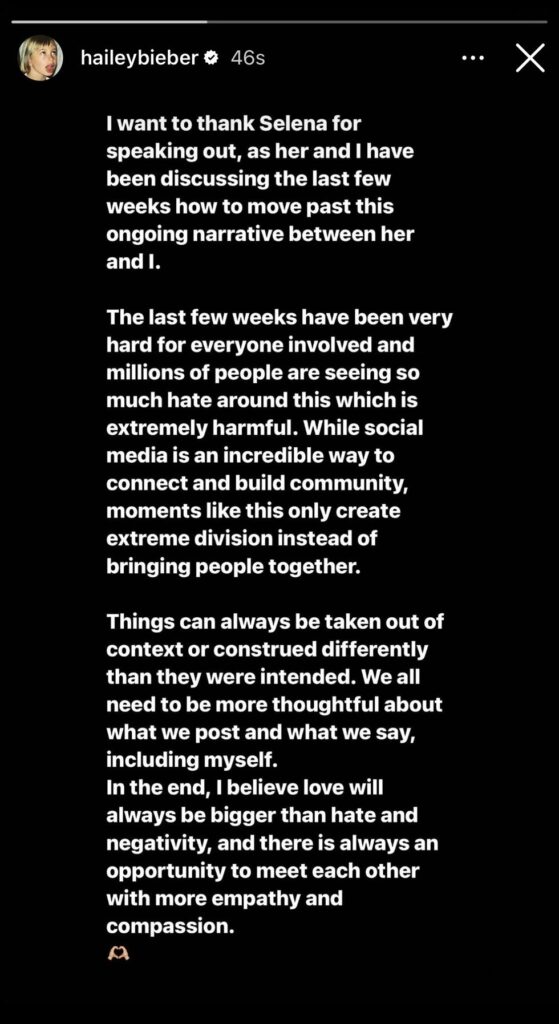 This isn't the first time Selena has defended Hailey. In 2019, she wrote on Instagram, "I do not stand for women tearing women down. I will never, ever be by that. So please be kind to everyone." Hailey has also asked people to stop leaving comments about Selena and Justin on her social media page in a video in April 2022.
Hopefully, this can put an end to the rumors and negativity surrounding the two. We should all strive to be more thoughtful about what we post and say online and treat each other with kindness and compassion.