The Tonight Show host, Jimmy Fallon, pranked the coaches on The Voice and gave a blind audition singing Michael McDonald's "I Keep Forgettin' (Every Time You're Near)." The comedian appeared on Tuesday's episode and got a four-chair turn, despite Blake Shelton's stubborn determination to not turn around.
Carson Daly announced Fallon, saying: "We have a surprise for our coaches. Right now, we have an artist preparing for the biggest performance of their entire life." Jimmy then took the stage and gave one of his signature theatrical performances. At first, the coaches weren't sure, but Kelly Clarkson took a leap of faith and was the first to turn around.
Niall Horan and Chance the Rapper also joined the "Since U Been Gone" singer and they all started laughing as Fallon danced around the stage. By the end of the song, Shelton was the only one left, so Jimmy walked up toward the country star and pressed the red button himself.
"You can't do that! You know the rules," cried out Shelton, who later said: "It didn't take me long to figure out that it was Jimmy Fallon. And there was no way I was gonna hit my button, he does not deserve the chair turn on this show. Jimmy's impersonation is the equivalent of walking up to Michael McDonald and slapping him in the face as hard as you can."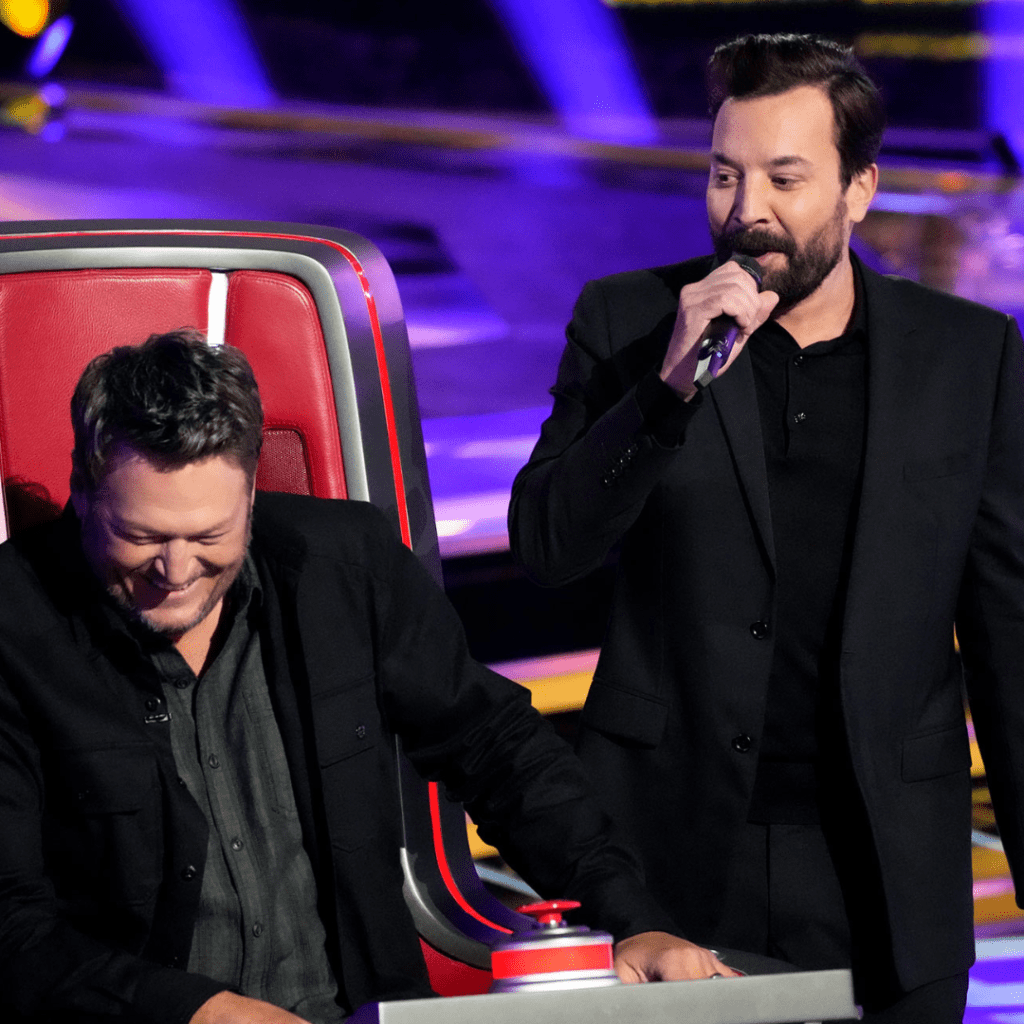 After his performance, Jimmy Fallon reminded the audience, "I'm across the parking lot doing our show That's My Jam." He also didn't fail to give Blake Shelton a special salute, "I had to come over and say 'hey,' buddy. Twenty-three seasons, congratulations." The 46 year old had announced earlier that this is his last season on the show. Before leaving, the actor also admitted: "I'm on Kelly's team! Thank you for turning around."
For its 23rd season, The Voice brought together Grammy-winning hip-hop star Chance the Rapper, platinum-selling singer-songwriter Niall Horan, along with returning coaches Kelly Clarkson and Blake Shelton.
Watch Jimmy Fallon's Audition below: