Neon, lots of neon. Platform boots. Head-to-toe bodysuits. Sparkle in all forms — rhinestone, sequins, glitter — and on all parts of the body. The outfits alone on the gaggle of mostly Gen Z crowd gathering inside the FTX Arena on Wednesday night suggested the opening night of Dua Lipa's Future Nostalgia Tour was about fun and flamboyance. And it certainly was.
From her impressive dancing to droolworthy ensembles and stage effects emblematic of her club-meets-pop music, the British singer put on a performance that was just plain fun after two years of cancellations and delays.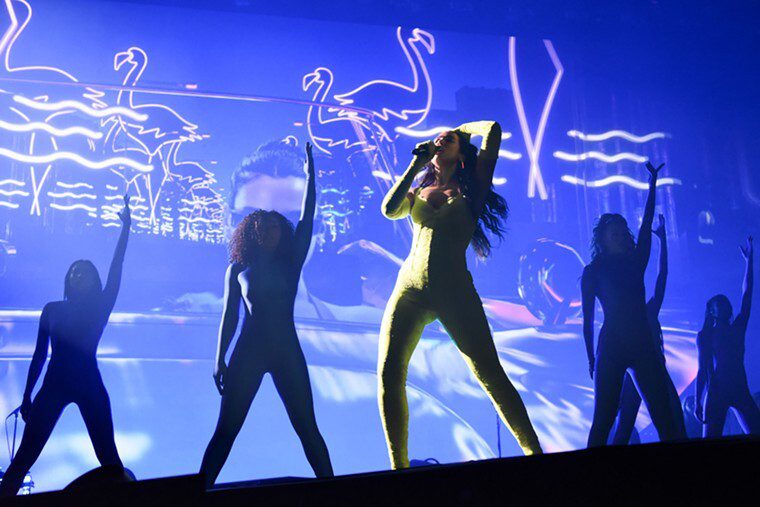 Lipa made her entrance in a neon yellow head-to-toe bodysuit and rhinestones on her eyelids — the decked-out fans were spot on. Overall, her vocals sounded just like her studio recordings — a compliment to any artist. But that wasn't surprising. The most impressive part was how she commanded the stage physically.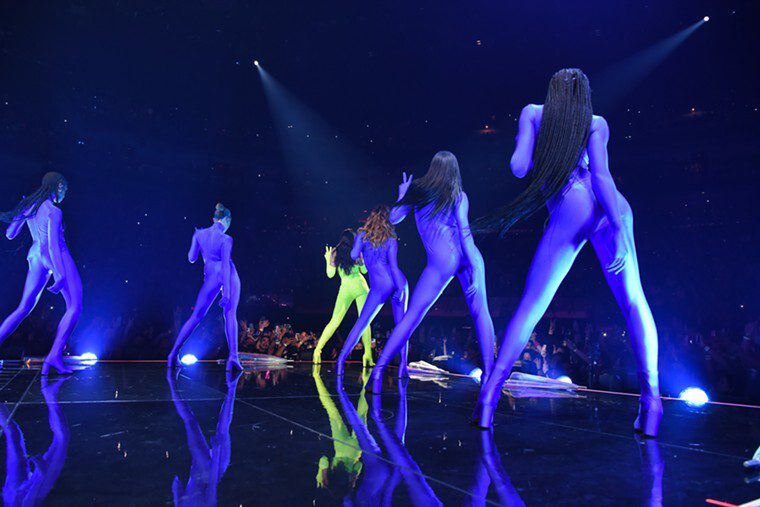 Most captivating, though, was the moment when Dua literally levitated over the crowd on a hanging platform likened to a spaceship during "Levitating." Wearing another gorgeous bodysuit, this time black and glittering, she glided over the audience surrounded by hanging iridescent planets and stars and the image of a galaxy on the screen behind her. The crowd went wild.