Kanye West and Julia Fox have confirmed they are dating via Intimate Photos of Second Date.
First came New Year's Eve, as Ye took the Uncut Gems star to in his last minute NYE bash Miami, the same place where Pete Davidson, who is very publicly romancing Ye's estranged wife, Kim Kardashian,
On Jan. 1, they dined at Miami hotspot Carbone. Then, on Tuesday night, Ye took Fox to the acclaimed Jeremy O. Harris production Stage Play in New York City, followed by Carbone again .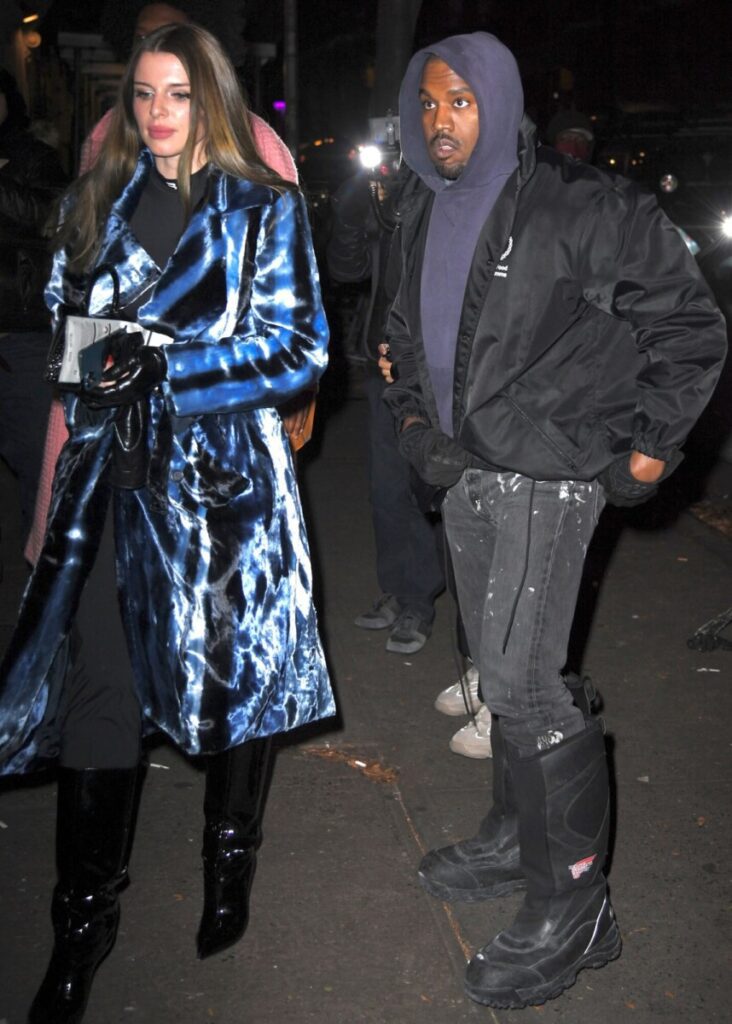 "It was every girl's dream come true" Julia Fox wrote in Interview about her whirlwind romance with Kanye West.
What did she mean?
"I met Ye in Miami on New Year's Eve and it was an instant connection. His energy is so fun to be around. He had me and my friends laughing, dancing, and smiling all night. We decided to keep the energy going and fly back to New York City to see Slave Play," Fox wrote.
"I mean, I'm still in shock. Ye had an entire hotel suite full of clothes. It was every girl's dream come true. It felt like a real Cinderella moment. I don't know how he did it, or how he got all of it there in time. But I was so surprised. Like, who does things like this on a second date? Or any date!" that's what she said meaning 😀
What's going on Kanye ? Is this a revenge ?
Guys what do you think? We need you opinions.