Tyler, The Creator has become known as much for his bombastic lyrics as his renegade personal style.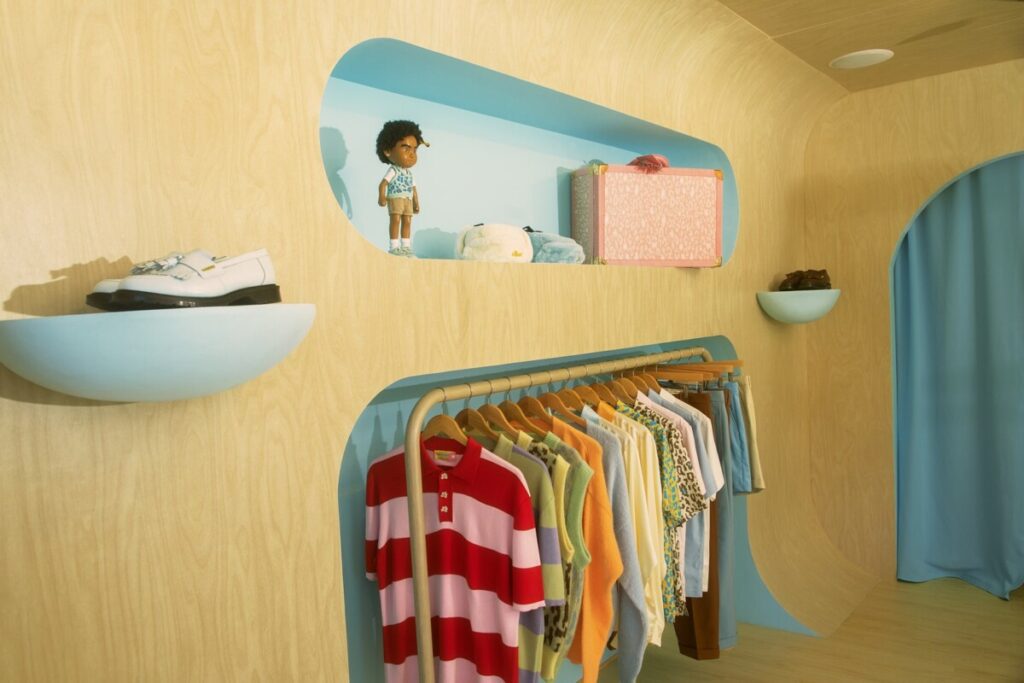 He discovered the spot on one his many drives around Los Angeles and designed a Flintstones-esque, baby blue boutique to house a synesthetic experience of smell, sound, and color. Stepping inside the pod, we were immediately enveloped in the sweet scent of French Waltz, a fragrance he describes without the usual talk of top and base notes. "I was in Lake Tahoe a few years ago and we got Jet Skis and went really far out," he says instead. "We found this weird little spot where it was like a forest and we lay there after swimming and let the sun dry us off, and I was like, 'Oh, this is the greatest day of my life.' All I had to worry about was what we were going to eat and which movie we were gonna watch after we played pool. That serenity, that freedom, that moment, that's what it smells like to me."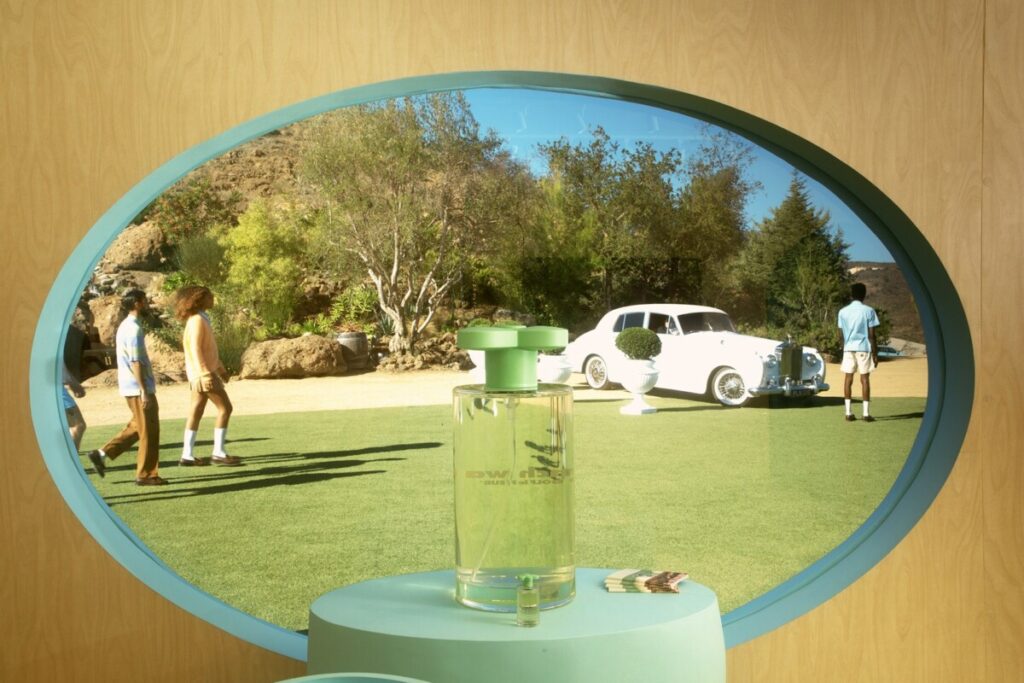 Tyler, a self-confessed sugar fiend, was clearly inspired by his own palate for his candy-colored collection.
After viewing the collection, friends were encouraged to stay and hang out on the property's grassy lawn, which was decked out with bistro tables bearing chess boards, a coffee and cupcake bar (Tyler's signature order is the Dog Baby, an oat milk vanilla chai latte with whipped cream), a swing set, and a manicure station looking out over the mountains.