Girls Who Code, the nonprofit organization that aims to get more women and girls interested in the field of computer science, has debuted what it calls the "first ever" codable music video. The organization partnered with Doja Cat, transforming her new music video for Woman into an interactive experience.
HUGE NEWS: We just made the first ever codable music video with @dojacat. You can control the story using code 🙀 Go try it now at https://t.co/EgVStNr5om! #dojacode pic.twitter.com/q2MQhMDd0s

— Girls Who Code (@GirlsWhoCode) December 3, 2021
As the track's title aligns with the collaboration, DojaCode is an opportunity for a new generation of girls across the globe to get into coding.
"I am so excited that Girls Who Code has partnered with me to make my 'Woman' music video the world's first codable music video," Doja Cat shared in a statement. "Fans all over the world will get to input code via a microsite and unlock some really cool special features. It's going to be awesome."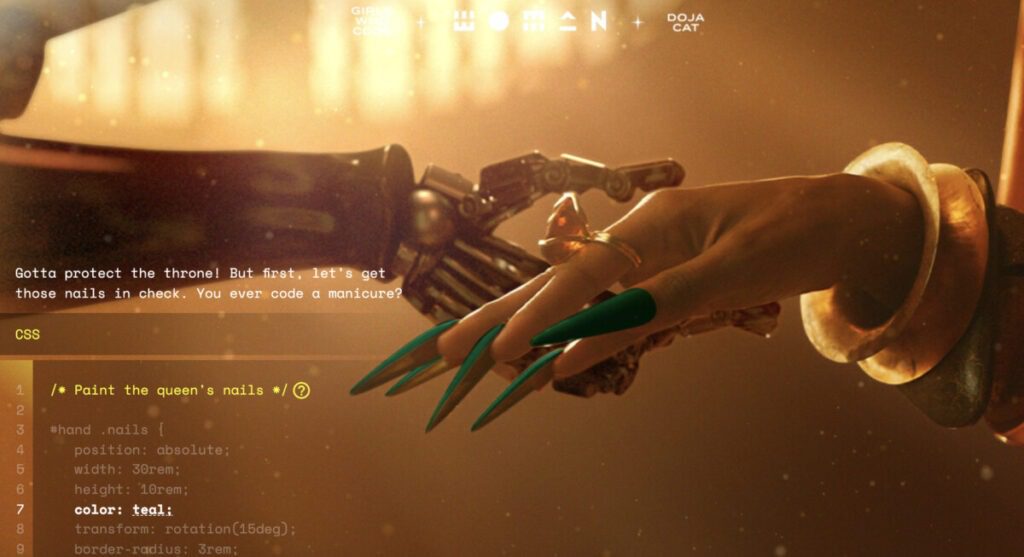 How Does DojaCode Work?
For fans to enter into the interactive experience, the press release discloses the following steps:
Fans visit DojaCode to be granted access to "Planet Her" where they can code and alter creative elements of Doja Cat's "Woman" music video
Users are then introduced to three coding languages featured on the site
As the experience continues, users are guided through the process with clear instructions on what to input and how making it easy and seamless for a beginner
Users watch as moments in the video change in real-time, based on the coding alterations they have written
As the video wraps, fans leave "Planet Her" and share all of the scenes they have coded and created
To tap into DojaCode, click here.