Daniel Roseberry has had a few brushes with history since becoming the first American to lead a French couture house, including designing Lady Gaga's outfit for the US presidential inauguration.
For those who need convincing that fashion is a form of art, Daniel Roseberry's designs for Maison Schiaparelli offer a persuasive argument. Take, for example, one look from his most recent haute couture collection: from a wool crepe dress extend two fabric "gazelle horns" embroidered with gold lamé thread, gold pearls, gold cut beads, handmade gold pom-poms, Swarovski crystals and rhinestones. Above the horns is a matching headpiece, and below, a pair of nipple buttons in gilded brass. This is not cookie-cutter fashion, as Roseberry calls it. This is something far more extraordinary.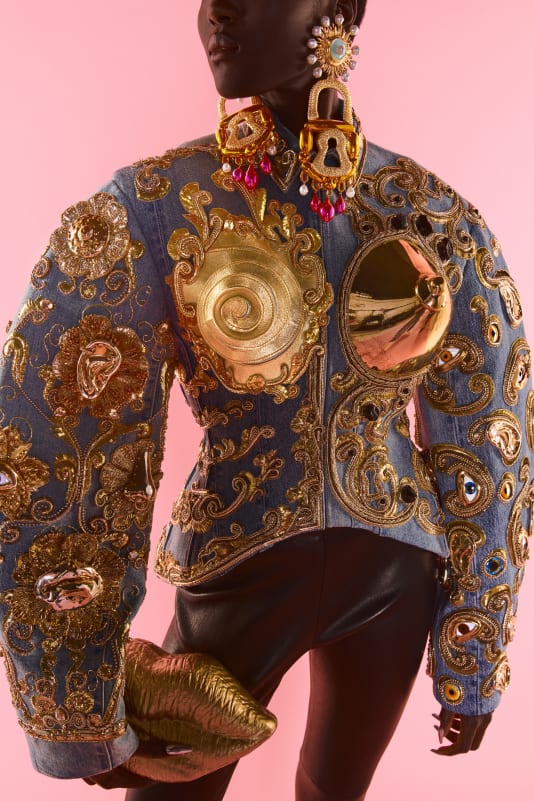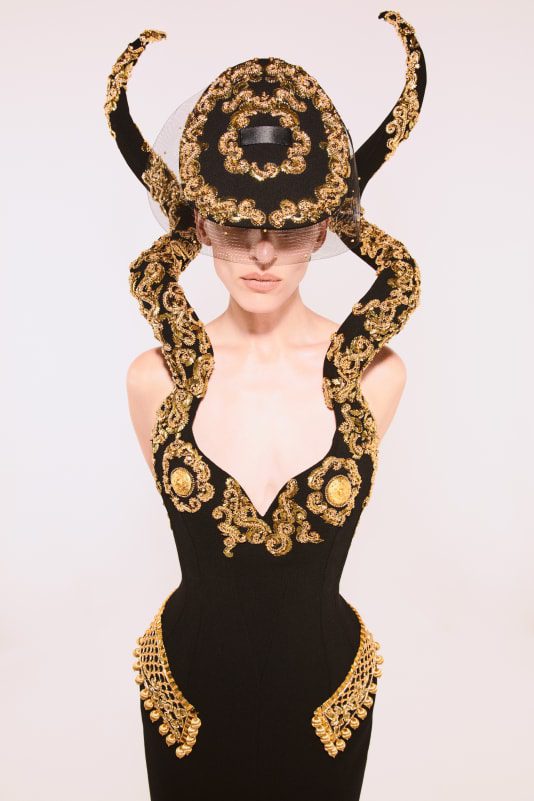 Dresses are voluminous, shoulders are exaggerated, materials are lush and the detailing demands a closer look (signature jewelry items, the "bijou" as they're known, come shaped like eyeballs, noses, hands and lips). The creations are all the more beautiful for their Surrealist references and an almost perverse edge. At first glance, it's hard to imagine these designs coming from an understated, born and raised Texan one who says, without a hint of irony, that he'd happily live in a cabin in Maine for most of the year and design clothes from there.
When the then 33 year old Roseberry, from Plano, Texas, was appointed artistic director of Schiaparelli, he became the first , only American to lead a French couture house. He was hardly a household name at the time. Trained at New York's Fashion School of Technology, and with 10 years at Thom Browne under his belt, he had the credentials, certainly, but no experience at the helm of a luxury fashion house, no formal training in haute couture and no spoken French.
He's dressed Michelle Obama, Cardi B, Kim Kardashian and Beyoncé, who wore Schiaparelli to receive her 28th Grammy Award earlier this year. The off the shoulder leather mini dress with matching leather gloves (complete with metal nails) was from Schiaparelli's 2021 couture collection.